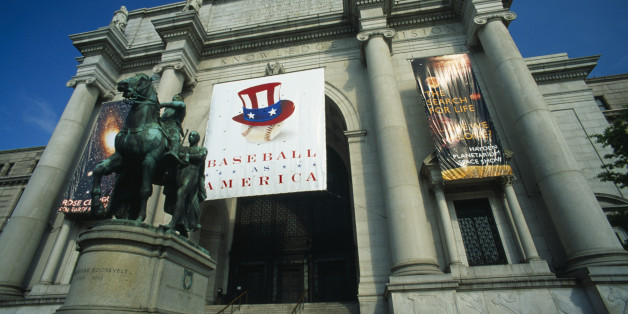 Nick Bonetti/Eye Ubiquitous
A New Yorker has apologised to a man for mugging him 35 years ago, after finding him on Facebook.
Michael Goodman, who is now 53, admitted to robbing Claude Soffel, 52, for his bus pass on the steps of the American Museum of Natural History in either 1978 or '79.
But after committing the crime, the name or face of his victim refused to leave his mind.
And then - after recognising Soffel on a random Facebook post about a bagel shop being forced to close - he took a chance and asked for forgiveness.
"You may not remember this ... but a long, long time ago I walked up the steps of [the museum] one afternoon, trying to look like a tough guy... I walked up to you and mugged you for your bus pass," he wrote.

"I have never forgotten the incident or your name ... then here I am ... reading about my favorite bagel store in the world closing down, and [whose] name do I see but yours... Finally I can say -- I'M VERY SORRY that you had to go through that crap that day long ago."
He also admitted that he didn't manage to get very far - an undercover police officer was nearby when he committed the crime and he was arrested immediately.
Soffel responded by accepting the apology with grace.
"Clearly you're a 'bigger man' today," he wote. "Memory is a funny thing. I recognize your name now as well. So, apology accepted. So let us now, jointly put this in its proper place, behind us."
Here are the full messages: