Whether you're a Tottenham fan or not, everyone loves Sandro. He's an old school midfielder, sporting, a passionate fan when on the substitutes' bench and infectiously likeable.
His mood after Spurs' 2-2 draw with Manchester United was pretty high thanks to his blockbuster strike past the champions, so he celebrated it further by playing a prank on unassuming Tottenham fans.
Sandro instructed his brother, Saymon, to emerge from the players' lounge and pretend to be him. Patient fans duly hollered his "name", before the main man revealed himself.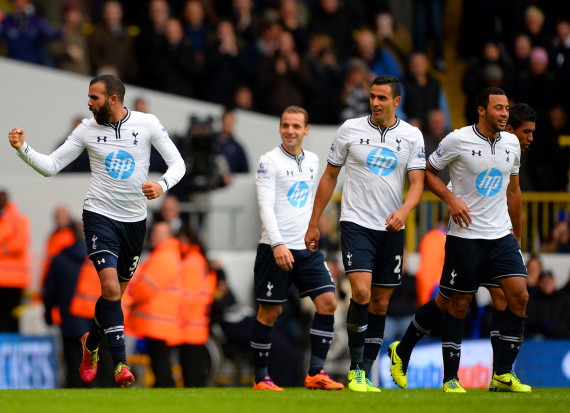 Sandro celebrates his strike against Manchester United on Sunday
However some Spurs fans were still oblivious to the prank, and wanted Fake Sandro's autograph.
In October, the shoe was on the other foot, when Kyle Walker frightened the Brazilian midfielder on Halloween.