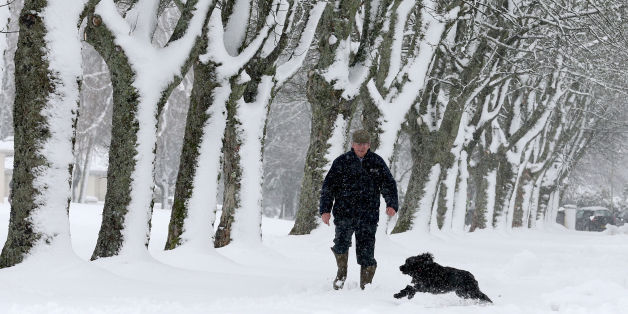 Andrew Milligan/PA Archive
Weather forecasters have surprised everyone by announcing snow and freezing temperatures are on their way this winter.
Northerly winds from the Arctic will bring freezing temperatures to large parts of the UK with snow showers affecting Scotland, Northern Ireland, parts of northern England, north Wales and the east coast from Thursday.
Temperatures are expected to plummet to as low as minus 4C (25F) overnight on Thursday in parts of Scotland with the bitter northerly winds set to leave Britain shivering.
TOP STORIES OF THE DAY
"The winds will turn more northerly on Thursday afternoon through Friday bringing cold air down from the Arctic and with that it will also be very unsettled with snow showers," Rachel Vince, senior meteorologist with MeteoGroup, the weather division of the Press Association, said.
"Because it is northerly and north-westerly winds, it is largely northern and western Scotland that will get the snow showers but some will get into Northern Ireland, north-west England and north Wales as well.
"It will turn milder at the weekend so I would not expect it to last very much beyond Saturday, Sunday."
Snow is forecast for the far north of Scotland from around lunchtime on Thursday, moving south through Thursday night.
The hills of northern Scotland could see several centimetres of snow, with up to 4cm elsewhere.
There could also be snow showers affecting the east coast of England, as far as south as the northern areas of Norfolk.
Temperatures will reach a maximum of 10 C (50F) on Thursday with temperatures overnight on Thursday plummeting as low as minus 4C, or 25F, in Scotland.
"Temperatures on Friday will stay below zero in parts of Scotland and generally between 4C and 7C (39F and 45F) elsewhere but it will feel a lot colder because of the cold northerly wind," Miss Vince said.
"It will become comparatively milder for the start of next week."