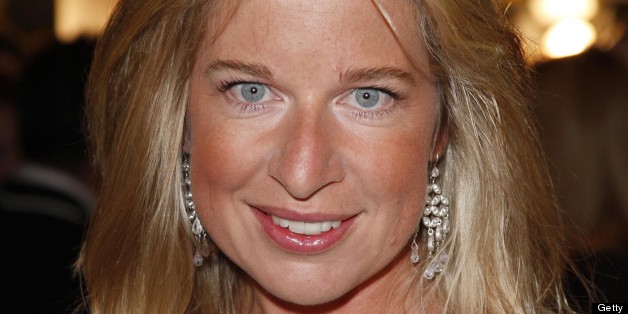 Getty
She has built a career on, often inappropriate, brash utterances and "saying what everyone else is thinking", but now Katie Hopkins may have gone too far.
The former reality TV star turned professional contrarian and HuffPost blogger issued a rare apology yesterday after cracking a joke on Twitter about life expectancy in Scotland following the fatal helicopter crash on the banks of the Clyde in Glasgow.
Now, more than 44,000 people have signed a petition calling for former Apprentice contestant to be banned from any future TV appearances.
My tweet on Scotland was directly related to this article: https://t.co/yijMFVbJp7. I aologise to those I offended. It was poor timing.

-- Katie Hopkins (@KTHopkins) December 2, 2013
TOP STORIES OF THE DAY
Her ill-judged tweet has prompted tens of thousands of people to sign a Change.org petition calling for her to be banished from our screens forever.
The petition reads: "On the 30th of November 2013, Scotland was still in shock and trying to come to terms with a horrible crash that took the lives of innocent people. Within 24 hours of this happening Katie Hopkins posted vile remarks on Twitter about how long the people of Scotland live for.
"This is unacceptable and distressing to those who lost friends and family. We the undersigned are sick and tired of ITV and Channel 5 giving her airtime and want her banned from all TV shows on your channels such as This Morning and The Wright Stuff.
"This woman is nothing more than an attention seeker who does not deserve to be a celebrity."
But Hopkins responded unrepentantly: "Am told I am the Biggest Bitch in Britain. Following Independence I will only be the Biggest Bitch in England. Always a positive if you look.
"Yikes, I am being reported to Channel 4 and the BBC. In a moment I will forced to read the Labour manifesto and subscribe to the Guardian.
"There appear to be a number of conflicting petitions out there to have me hung and quartered. Please do feel free to sign them all. PC tastic."