Rory McIlroy was joined on the course by golfing enthusiasts Wayne Rooney and Ronaldo for Nike's latest star-studded commercial.
Advertising the new Ordem football, Rooney and McIlroy enjoy an unconventional round, as the Manchester United striker tees off with a football, rather than a golf ball.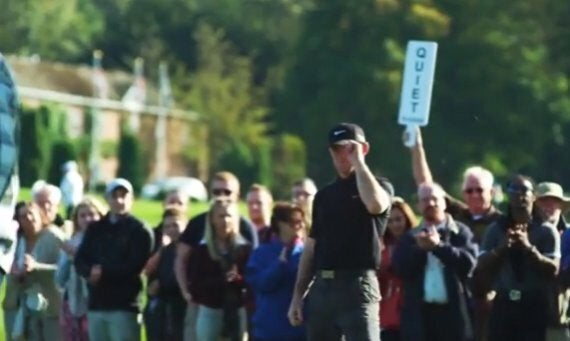 Rooney acknowledges the crowd's applause
United fan McIlroy gets frustrated by Rooney's keep-ups and Rooney gets frustrated by McIlroy's own bandit tactics during the duo's contest.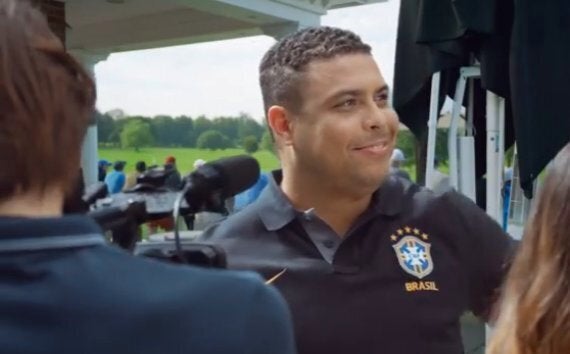 Ronaldo, hefty again, has the final say
And then, on the final hole, the original, Brazilian and rotund Ronaldo appears to have the final say on the outcome.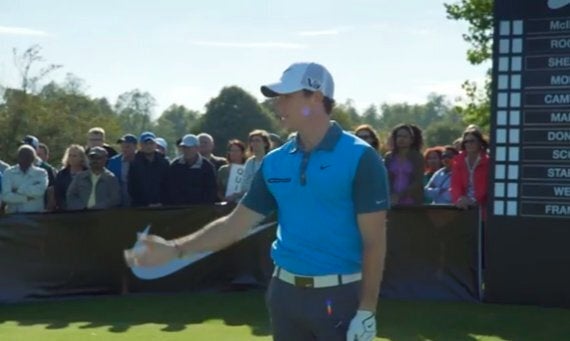 McIlroy expresses his frustration at Rooney's bandit tactics