A rehoming centre is looking for prospective pet owners after receiving a whopping litter of 12 American bulldog-cross puppies.
The six-week-old hounds are currently in the care of the Blue Cross in Southampton after their owner decided she couldn't cope with such a large brood.
Six boys and six girls make up the gang, all of whom have been given festive names including Frosty, Holly, Elf and Tinsel.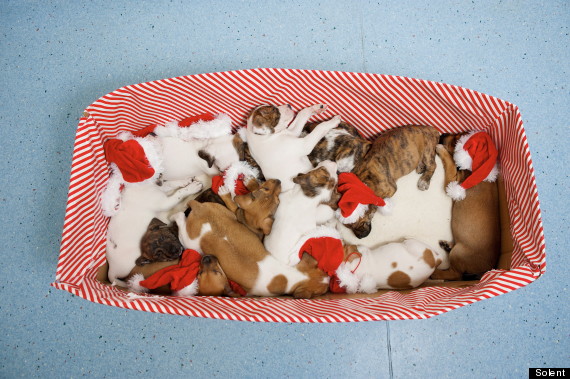 So. Much. Puppy
The little ones will ready for rehoming when they are eight weeks old – but remember folks, a dog is for life, not just for Christmas.
Rehoming supervisor Laura Boyle told HuffPost UK: "Our 12 Christmas puppies are all adorable and will make wonderful pets – we're hoping they'll find new homes really soon.
"However, we do want to stress how important it is that anyone thinking of getting a puppy makes sure that they really do their research beforehand and fully understand the commitment involved in caring for a pet."
For a chance to adopt one of the little ones, click here.