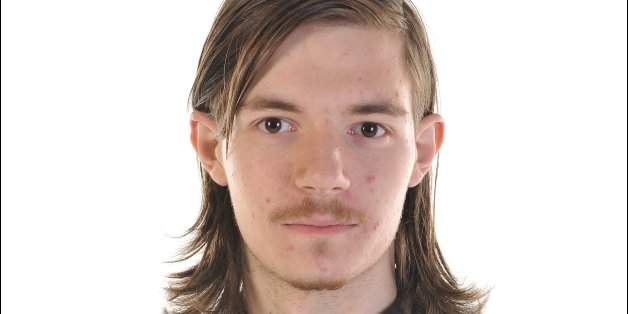 Intergage
Visit our new dedicated apprenticeship section, featuring a live jobs feed.
Introducing this week's apprentice..
Name: Tom Dawe
Age: 19
Job Title: Apprentice Software Developer
Company: Intergage
Apprenticeship/training: Advanced Apprenticeship: IT Professional NVQ3
What's a typical day like for you?
On a Monday I am responsible for second line technical support for clients and staff, dealing with particular problems or queries from calls and emails. I also monitor the websites that we manage and check all the servers, solving technical support issues before they can cause a problem, ensuring any issues requiring specialist support are reported to our senior team.
The rest of my week is focused on product development – developing internet marketing software, writing code and testing – then putting all my evidence together for my college write up.
What has been the most memorable day of your apprenticeship so far?
It's hard to pinpoint just one day as almost all days are enjoyable and different. One of the best aspects of my Apprenticeship is the variety of the role.
Why did you decide to become an apprentice?
I was looking for an entry level position into software development as the university route wasn't open to me.
I had taken electronics, maths and physics A-levels and added an AS level in computing – mainly just to fill my timetable and because it interested me. The course turned out to be mainly focused on computer programming and I found I loved it and was good at it. Whilst studying I decided that I wanted to pursue computer programming as a career. However, by this time, I was unable to upgrade the AS level to a full A-level and without that I did not have the right qualifications to get into software development via university. So I needed to find another way of getting into the occupation.
I looked at a number of entry level routes – some direct into work and then I found the ad for an Apprenticeship with Intergage via apprenticeships.org.uk – this was just what I was looking for to build my career.
What are the best things about being an apprentice?
To share my top three:
The diversity of work and learning is fantastic
You are learning from real-work – not a simulated environment as you would find at college and university. It's a really good learning environment and one I thrive in. I am judged on my aptitude more than my previous results – I simply have to 'walk into the room' and prove I can do it. I don't have to demonstrate the right A-levels or correct number of UCAS points to be given a chance to learn and develop.
What are the best things about working in the industry you work in?
Every day brings up something new in digital marketing software development. I have an incredibly active mind so this environment keeps it busy!
While I know what I am expected to do on a daily basis, each day brings new problems, new challenges and new ways of thinking about what I am doing – which I find immensely exciting. Unpredictability is refreshing and enjoyable – making every day interesting.
What's the most surprising thing you've learnt during your apprenticeship?
I expected the academic learning to be theoretical and classroom based, requiring a big commitment away from the workplace. But the biggest surprise has been the fact that it is hands-on and real work experience.
The second thing is just how quickly I have gone from being just a trainee to being a trainee who can contribute to the business. This speed of making a difference is really surprising and rewarding.
What would you say to someone thinking about applying for an apprenticeship?
Make sure that it is something you really enjoy or a career you have already thought about. An Apprenticeship is still a big commitment of between one to four years of your life. Make sure you like the company – it helps if you believe in them and their business – as you are asking them to believe in you.
What do you think are the biggest myths about apprenticeships?
I think many people, myself included, believe an apprentice will be 'at the bottom of the ladder' in a company. I thought I would be on the side lines, not consulted on business decisions or valued as a fully trained employee.
The reality couldn't be more different, I am doing a real job that makes a real difference to customers and the bottom-line, and I have been from day-one.
What do you expect to be doing in 10 years time?
In 10 years, I hope to be managing my own team but most of all I hope to still be working in software development – climbing the ladder while continually learning and still doing a job I thoroughly enjoy. That to me is the greatest thing I could ask from a job.
Why an apprenticeship rather than university?
An apprenticeship enabled me to get straight into the career I wanted to do. University held too many uncertainties – I didn't know if I could get a job at the end, I didn't know how I could make the funding and loans work, I didn't know if I could get on the right course with only a AS level in my chosen subject.
Deciding that I would rather find an entry level position and work my way up, has been a great decision. The best decision of my career so far was opting for an Apprenticeship with Intergage.
What advice would you give someone leaving school or college now?
Don't rule out Apprenticeships. Take a look at them whatever the path you are considering. While university is a great path for many people, if you don't feel confident it is right for you, don't let other people push you into following the crowd. Stop and look at all the options to be sure they are right for you.
For more information on apprenticeships visit apprenticeships.org.uk