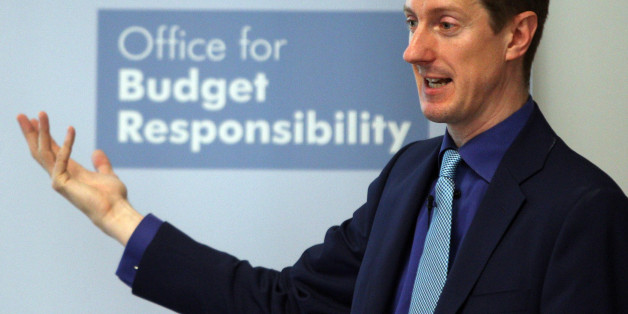 Lewis Whyld/PA Archive
George Osborne's upbeat UK's economic outlook in his Autumn Statement has been undermined by the government's Office of Budget Responsibility, which warned that the pace of recovery starts to slow next year.
The OBR, the government's independent forecaster, warned in its latest economic outlook that the UK's growth is set to slow down next year to nearly half of its current pace, after the economy grew 0.8% in the third quarter of 2013.
The OBR wrote: "We do not expect the quarterly growth rates seen during 2013 to be sustained in 2014."
"While consumer confidence, credit conditions and the housing market have improved, productivity and real earnings growth have remained weak. Ultimately, productivity-driven growth in real earnings is necessary to sustain the recovery.
The OBR said growth is set to slow to around "0.5% a quarter through 2014", with risks that it could turn out higher or lower than predicted. The forecaster expected the UK economic recovery to gather pace through 2015 as productivity growth and real earnings recover, however it warned: "Our forecast for annual growth in 2014 is slightly higher than our forecast for 2015".
The OBR has upgraded its growth forecast for 2014 to 2.4%, up from 1.8% at the time of this March's Budget. For 2015, the forecaster expects the UK to grow 2.2%, down from 2.3% in March.
The Chancellor managed to find good news to tell on growth in his Autumn Statement today, as he told the Commons:
"At the time of the Budget in March, the OBR forecast that growth this year would be 0.6 per cent. Today, they more than double that forecast – and estimate growth will be 1.4 per cent."
But compared to what the OBR was forecasting for growth back in 2010, the picture does not look so good.
Writing on the Huffington Post UK, IPPR senior economist Tony Dolphin said: "At the time of the June 2010 Budget, the Office for Budget Responsibility (OBR) forecast that the economy would grow by 8.2% between 2010 and 2013; the likely outturn, based on the forecasts it published today, is just 2.7% - one-third the expected rate."
See also: