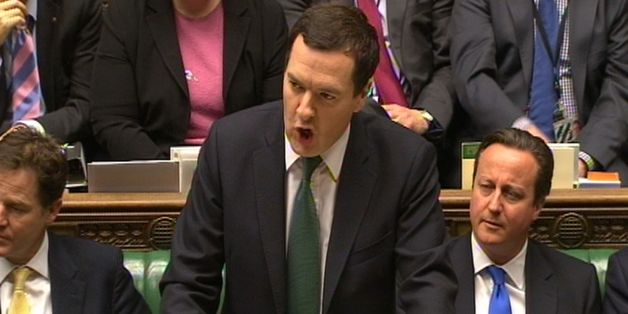 PA/PA Wire
George Osborne delivered his much anticipated Autumn Statement on Thursday, but what was in it for young people and students?
The chancellor told the House of Commons he is to introduce the following measures:
Funding for Jobcentres to support 16 and 17 year olds in finding apprenticeship or traineeship.
Job seekers aged 18 to 21 without basic maths or English to be required to undertake training in these skills or lose benefits.
Requirement for job seekers aged 18 to 21 to start traineeship, work experience or community work after six months or lose their benefits.
The old student loan book will be to be sold off to finance new loans

HM Revenue and Customs to fund employers directly for apprenticeships with extra 20,000 higher apprenticeships over next two years.
Additional 50,000 start up loans for entrepreneurs and extension to new Enterprise Allowance.
Additional 30,000 student places next year, with cap on student numbers abolished in 2015.
Osborne also announced young people would have to wait until the age of 70 to collect their pensions.
Nicola Dandridge, Chief Executive of Universities UK, said: "It is good news that the government is committed to expanding student numbers. More graduates is good for the economy, developing a strong society and improving the lives of individuals. Employers tell us that they will need more people with graduate-level skills in the coming years.
"We will need to understand how this is sustainable in the long-term, given that this policy is being funded in coming years by the asset sales. We also need clearer information on future cuts to the BIS budget. Our universities are one of the UK's most important assets so it is vital from the UK's future prosperity that government maintains investment in this area. The long-term commitment to science is also to be welcomed."
One university professor said she was "deeply concerned" how the new student places would be funded.
Claire Callender, professor of Higher Education Policy at Birkbeck and the Institute of Education, University of London, said:
"Although the abolition of the cap on student numbers may mean higher education institutions can increase the numbers of people benefiting from a higher education there are a number of important questions which need addressing:
"Will these students have access to the same level of loans and grants as now or will student financial support be cut to pay for the additional places or will other parts of the higher education budget be reduced?
"Is this policy affordable and who will pay the price for this expansion in student numbers at a time of cuts in public expenditure?
"I welcome the increase in student places in our universities, but I am deeply concerned about how these places will be funded.
It should also be noted, by abolishing the cap on student places this marks a further attempt to develop a market in higher education."
See also: