Mince pies, we've found are the Marmite of the Christmas table - you either love them or hate them. But if you are going to splurge on a mince pie, which should you choose?
Our HuffPost UK team sampled a selection from the high street and local delis in a blind taste test. Interestingly, the results did not match up with the Which? study that proclaimed Aldi and Morrison's to be the best...
Here are the results: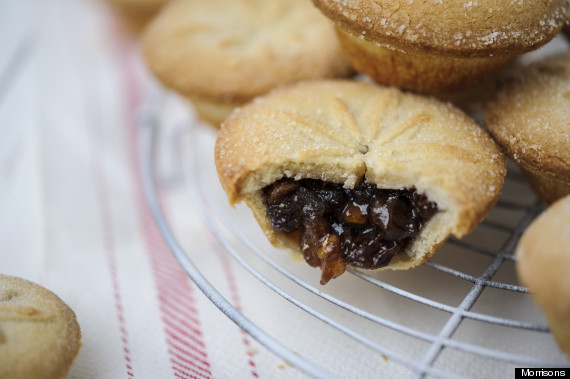 Morrisons, Deep Filled Mince Pies, £2.99 for six
"Too crumbly to be practical but the filling is nice..."
"Forms a claggy coating on the roof your mouth that could conceivably stay there for several months."
"Too much pastry, not enough filling. Definitely one to have with lashings of cream."
Verdict: 3/5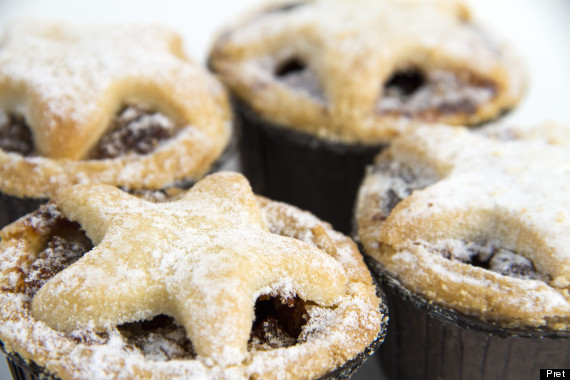 Pret a Manger, Mince Pie, £1.50
"Nice and chunky-looking."
"Crumbly, chunky and a fab taste."
"Much too crumbly."
"Fruity with a hint of ginger. Looks and tastes like a ye olde mince pie from a Dickensian Christmas."
Verdict: 3.5/5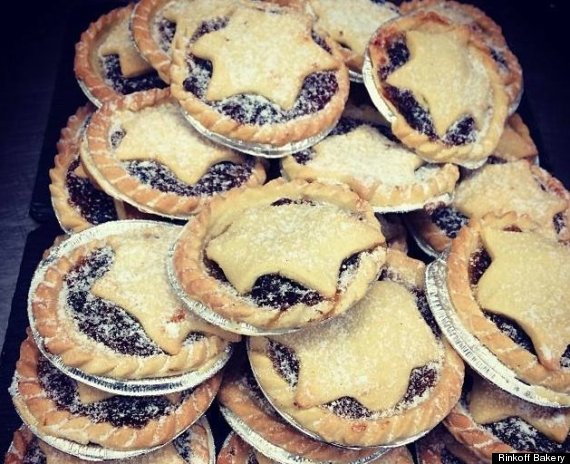 Rinkoffs Bakery, 70p per pie (Makers of the Cro-Dough)
"Nicely textured pastry, charmingly wobbly star. Looks homemade."
"Overly sweet, not a fan."
"A mince pie nightmare - a hard crust shell around a lethal amount of sweetness."
"The pastry is hard but the filling is nice - more jam tart than mince pie."
Verdict: 2/5
SEE ALSO:

Festive Winter Warmers For The Cosiest Christmas Ever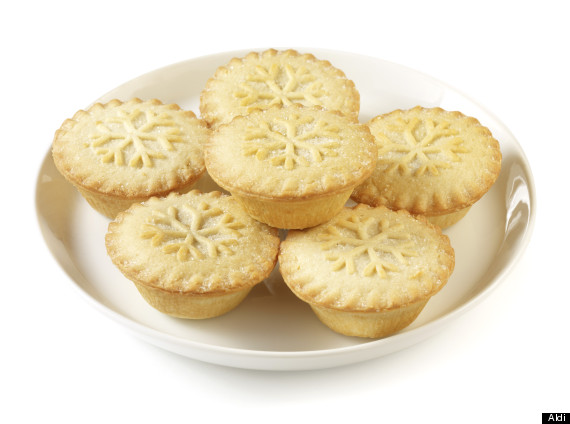 Aldi, Specially Selected Mince Pies, £1.69 for six
"Good pastry - consistent. But the filling tastes a bit cheap."
"Tastes like it was made last Christmas and frozen, until today."
"Surprisingly moist."
"Somehow manages to be too dry and too wet."
Verdict: 2/5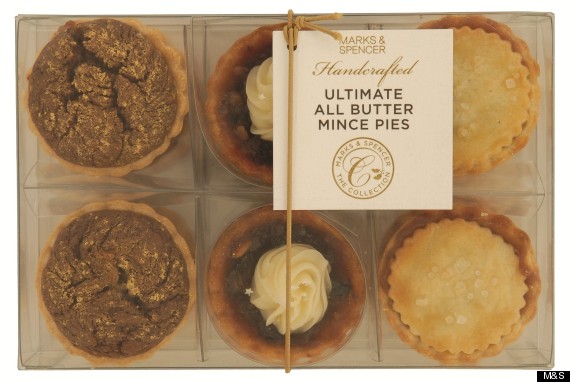 Marks & Spencer, All Butter Mini Mince Pies, £4.99
"The chocolate one is amazing - very pretty and an interesting twist on tradition."
"Buttery pastry, homemade looking. Very lovely."
"Looks stunning and a talking point at parties."
"Chocolate on a mince pie? What is this madness? Actually, it tastes really great."
Verdict: 4/5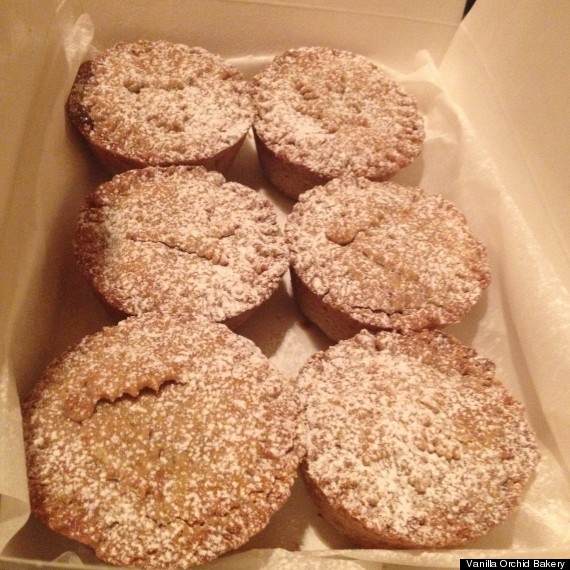 Vanilla Orchid Bakery, Spiced Rum Mince Pies, 6 cost £22.50 (£3.75 each)
"Nice pastry, deep-filed and boozy."
"Excellent pastry, texture and taste."
"Sickly aftertaste but hey, it starts well!"
"Delicate hint of cinnamon, spicy yet subtle. Light pastry."
Verdict: 4/5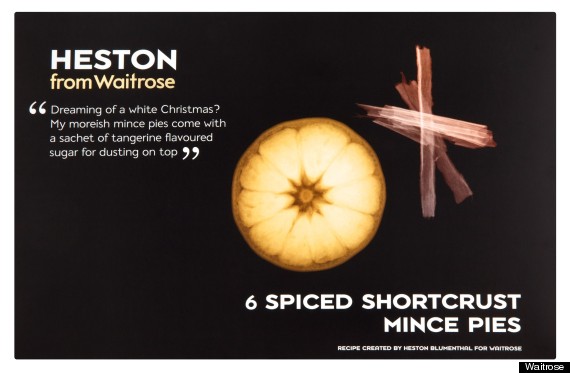 Heston from Waitrose Spiced Shortcrust Mince Pies, £3.50 for six
"Strong cinnamon flavour, this actually tastes like Xmas!"
"Like a 1960s hairdo - glossy and perfectly styled but overly perfumed."
"Outstanding. Different in style, really nice taste of ginger. Best of the bunch."
Verdict: 5/5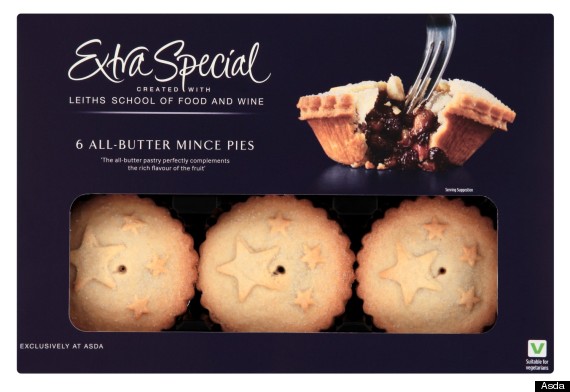 Asda, Extra Special Mince pies, £2 for six
"Looks really pretty and filling is tasty, if a little on the sweet side, but that works for me. Pastry was bit too crumbly and not very flavoursome, however sloshed down with a cuppa very pleasant.
"'I've had more mince pies than I care to remember and this one was average at best. The pastry was just about right, not too sugary, and there was plenty of filling. It just tasted rather fake."
"Looked ok as mince pies go, but a bit too sweet and tarty (I could only eat one). The pastry was a bit too crumbly for my liking, but a good effort."
Verdict: 2.5/5