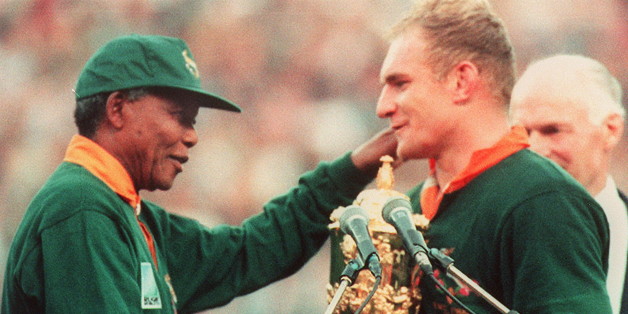 JEAN-PIERRE MULLER via Getty Images
A boxer in his youth, Nelson Mandela's pugnacity in South Africa led to the country hosting the rugby World Cup in 1995, when he encouraged black South Africans to support the previously hated Springboks national side.
Following the final victory over New Zealand, Mandela presented the trophy to Afrikaner captain François Pienaar, wearing a replica shirt with Pienaar's number 6 on the back. It was a gesture which fortified South Africa's reconciliation.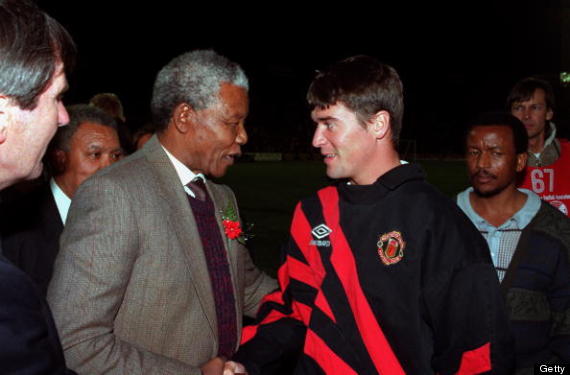 Two leaders: Mandela meets a 21-year-old Roy Keane in 1993
In 2010, his country became the first African nation to stage the football World Cup. That honour, and the privilege 15 years earlier, would not have been possible without him.
"Sport has the power to change the world. It has the power to inspire. It has the power to unite people in a way little else does. Sport can awaken hope where there was previously only despair," he once eloquently said.