In the 1051-word piece titled "The Man Who Could Not Cry," Bono calls Mandela a "forceful presence" in his life since 1979, when he says U2 made its first stand against apartheid.
"Irish people related all too easily to the subjugation of ethnic majorities," the divisive singer penned. "Mandela lived a life without sanctimony. You try it; it's not easy," he adds.
Many praised the U2 front man for his "beautiful" and "touching" tribute, others were less impressed: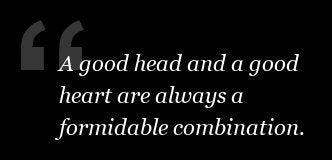 Nelson Mandela Quotes