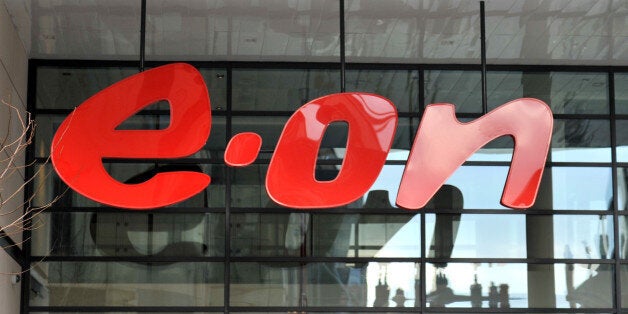 E.On, the last of the 'Big Six' energy giants to unveil a price rise, has announced a 3.7% hike for dual fuel bills.
The energy giant's price increase will add £48 to the average dual fuel bill and take effect from 18 January.
The rise accounts for changes to green taxes confirmed by George Osborne in his Autumn Statement, after the government announced changes last week which would see a £50 reduction to energy bills.
E.On customers who only have an electricity account will see prices rise by 3.7%, equivalent to £20 a year. Meanwhile gas only customers will be charged 4.6% more, equivalent to £37 a year.
Tony Cocker, CEO of E.On UK, said: "There is no escaping the simple fact that any price rise is unwelcome news for customers. We know that, which is why we have held off for longer than most of our competitors and worked hard to keep our rise as low as possible. However, now more than ever, the help we offer our customers, in terms of advice and practical measures, is absolutely vital.
"We have moved quickly to pass on the benefits of changes announced by the Government at the beginning of this week. This means we have reduced the overall level of a rise that is necessary to cover the extra costs we are seeing in some areas, as well as making sure we continue to deliver a sustainable future for all of our employees and maintain our investment in the UK.
"Whilst there can be no guarantees, the likelihood of further price rises over the next 18 months caused by an increase in the cost of social and environmental obligations has receded due to the recent action taken by the Government."
The Department of Energy and Climate Change said plans include a Government-funded rebate saving the average customer £12 on their bill for the next two years.
It will also cut the cost of the Energy Company Obligation (ECO), an insulation scheme delivered by major energy suppliers. The move could shave £30-£35 off bills, on average, next year.
Electricity companies are willing to take voluntary action to reduce network costs in 2014/15, funding a one-off reduction of around £5 on electricity bills.
Energy Secretary Ed Davey told Sky News that the typical household would save £50 on their energy bills, saying: "We have done that by making sure that the fuel poor don't suffer, all our programmes to support the fuel poor continue and we have also made sure that our support for green energy continues."
Popular in the Community