The appearance of a glowing, pulsing squid-like creature in Bristol harbour this week whipped up a frenzy of excitement. The "creature" was first spotted hanging Bristol Harbour on Tuesday
Sadly there is no glowing alien squid patrolling the waterways of Bristol. There will be no intergalactic introductions.
For the "creature" was a stunt by TV channel Watch, designed to promote upcoming show The Happenings.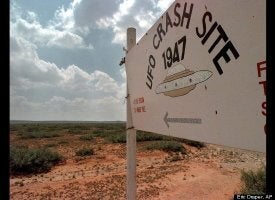 UFO Encounters