Conveniently, the midfielder is out of contract in 18 months' time and, even more helpfully, he has been injured for the majority of the season, which would reduce his transfer fee.
Even though Gündoğan often appears in the transfer gossip columns, United are believed to have identified him as an ideal signing to remedy their paucity of central midfield options. Marouane Fellaini, United's sole summer signing (Guillermo Varela really shouldn't count) is, extraordinarily, the only midfielder the club have signed in the last six-and-a-half-years.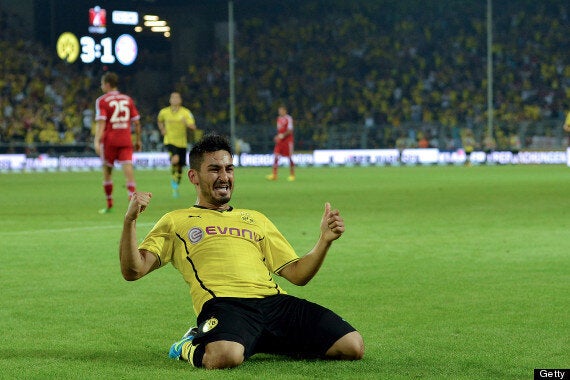 Gündoğan has excelled for Dortmund since he joined Dortmund in 2011
Adept in attack and defence, Gündoğan offers creativity and steeliness that is sorely lacking in United's midfield. Fellaini has experienced a difficult start to life at Old Trafford, Michael Carrick's form under David Moyes has been shabby while Tom Cleverley and Anderson's futures are in doubt.
Moyes was linked with numerous midfielders during the summer, as United had offers rejected for Barcelona's Cesc Fàbregas, Athletic Bilbao's Ander Herrera and Real Madrid's Sami Khedira. Moyes also rejected the chance to sign Thiago Alcântara, who went to Bayern Munich.
Dortmund coach Jürgen Klopp has effectively prepared for life after Gündoğan due to the 23-year-old's injury, with Nuri Şahin regularly partnering Sven Bender in the Germany international's absence.
Financially, Dortmund might be under pressure to sell Gündoğan next year with Robert Lewandowski seemingly destined to join Bayern Munich on a free transfer in the summer.
Gündoğan, who was linked with a move to United in 2011, signed for Dortmund from Nuremberg for £4 million but has not featured since the opening day of the season.