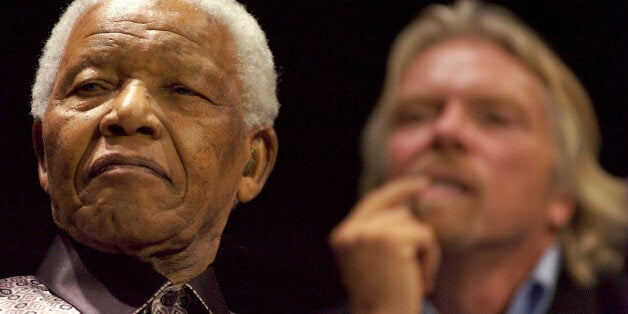 Sir Richard Branson is under fire for referring to his health chains while talking about Nelson Mandela on BBC's Newsnight.
The business magnate has been blasted for reportedly linking the death of the legendary political figure with the expansion of his health club chain.
Furious social media users have accused the company of using Nelson Mandela's death to promote its brand.
As news broke of Mandela's death, Virgin Active Australia also launched a "premeditated, complete screw up" on their Facebook page, a marketing expert has said.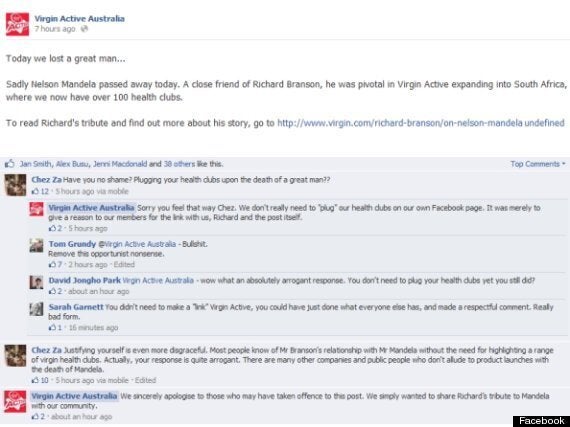 Carolyn Miller, a panellist on the ABC's Gruen Transfer, which analyses advertising and marketing, said companies should never view a newsworthy death as a PR opportunity.
"Considering what Mandela has done in his life, it does seem shallow to associate your brand with him on his death by remembering his involvement in your gym launch," said Ms Miller.
Jonathan Pease, executive ideas director at public relations agency Tongue, said Virgin's actions were a "pre-meditated, complete screw up".
"Virgin were clearly waiting and ready for Nelson Mandela to pass away. I have to wonder who else Virgin is waiting to die.
"This is akin to those celebrity photos you see on the wall of your local pizza shop. The photo insinuates that the pizza shop owner knows the celebrity but in truth the celebrity just came in for a pizza!" said Mr Pease.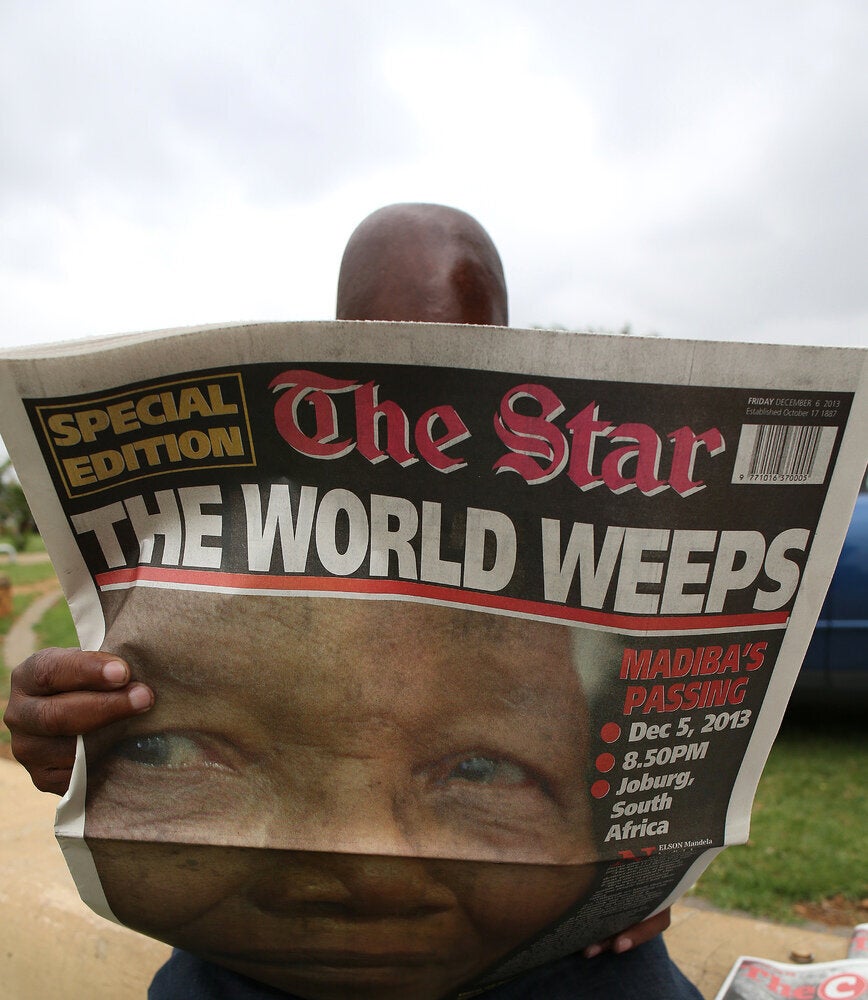 Nelson Mandela Mourners