Zaha has made just two appearances all season, despite an auspicious pre-season and the form of United's under-performing wingers.
The 21-year-old's continued absence from the side prompted a wild rumour regarding himself and Miss Moyes, however he directly quashed such suggestions.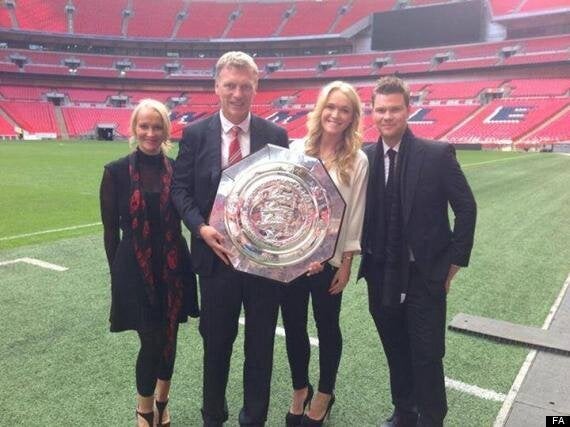 Lauren Moyes (left) with her family at Wembley in August
"I've never dated or even met David Moyes's daughter so that isn't the reason for my absence in games," he said on Twitter.
"I would like to stop all these false accusations. I will play for Manchester United when my manager feels I'm ready."
"Silly rumours," the former Crystal Palace forward said at the time.
United's first-team coach, Phil Neville, said earlier this week Zaha might have been "blown away" from his move to the club.
"Wilf is a diamond," Neville told the Guardian. "People say: 'Why is he not playing?' But we're seeing the same with Marouane Fellaini and we've seen it with Nemanja Vidic and Patrice Evra in the past.
"The first six months, forget the games. Just being a Manchester United footballer, the intensity of training, the expectation, it's really hard. It blows you away."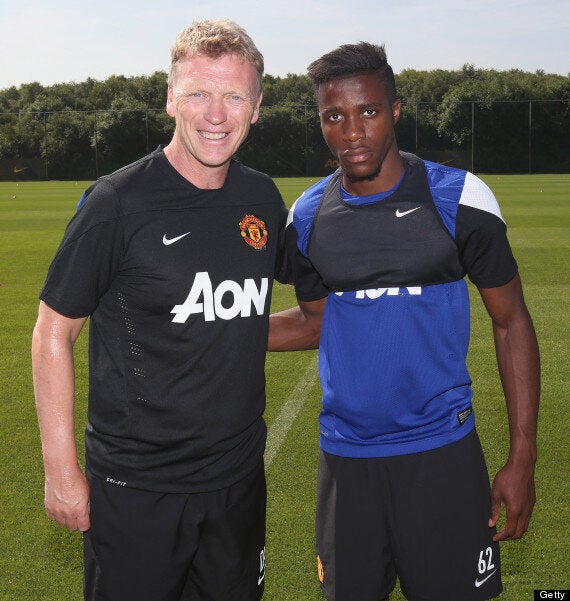 Zaha stood out for United during their pre-season schedule
Zaha was Sir Alex Ferguson's last signing as United manager, having signed for the club for £15 million in January before being loaned back to Palace.