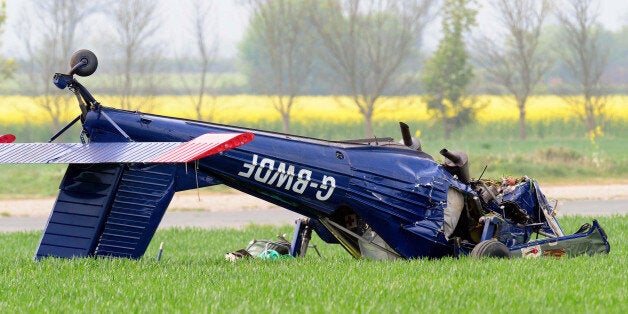 The pilot who was involved in a plane crash with Nigel Farage has been found dead.
The 48-year-old's body was found by police at his home in Eastbourne, East Sussex, last month.
Following the plane crash in Brackley, Northamptonshire, an investigation found that a banner attached to the plane had become entangled causing the plane to spiral out of control.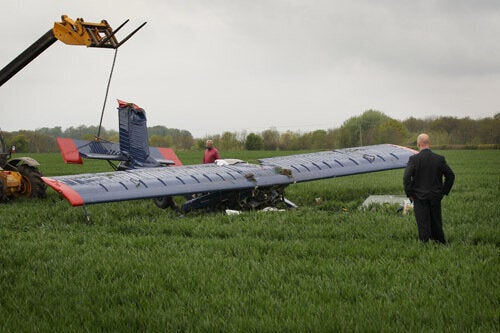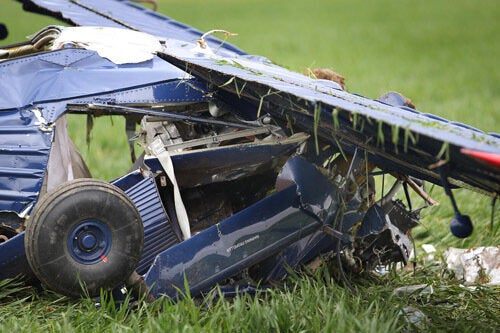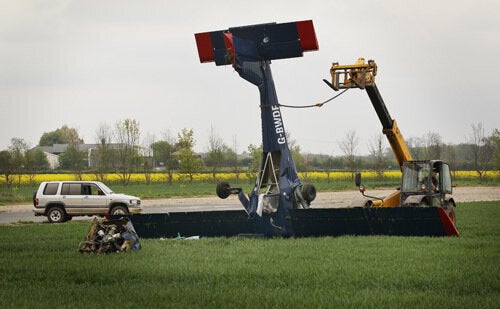 Despite being cleared of any blame, Mr Adams was left suffering from depression after the investigation took so long to complete and claimed that it was behind the break up of his marriage.
He also claimed that his business failed because he could not make an insurance claim until the inquiry was concluded and that he was forced to live with his elderly mother and 'incarcerated' in her house.
A year after the crash, Mr Adams was sentenced to a two-year community order for five counts of threatening to kill Mr Farage. He made the threats directly to Mr Farage and through a 999 operator.
The court heard Mr Adams had said: "I'm going to kill somebody or two.
"I know where they live, they destroyed my life."
He later added: "I now have a 9mm pistol, I've got the means - I will take them out and then myself."
Mr Adams told the court that he had made the threats because he was desperate for treatment for drug and alcohol abuse.
According to the Independent, a Sussex Police spokesperson said: "A man found dead at his home address (in) Eastbourne, on 12 November has been identified as Justin Adams, aged 48.
"A cause of death has not been established but it is not being treated as suspicious. An inquest has been opened and adjourned."