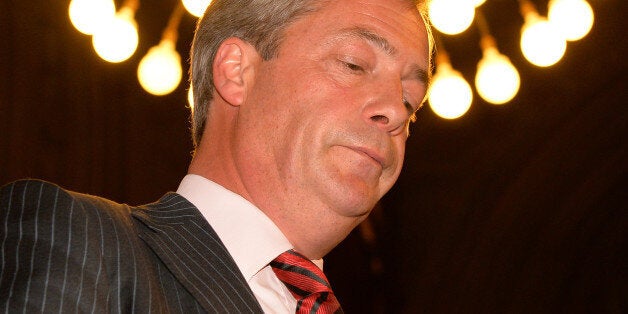 Nigel Farage has expressed his sadness following the reported death of a pilot whose plane crashed on the day of the 2010 general election, injuring the UK Independence Party leader.
The body of Justin Adams, 48, was found by police at his home in Eastbourne, East Sussex, last month and his death is not being treated as suspicious, according to reports.
In May 2010, Mr Adams was flying a light aircraft which was towing an election banner when it nosedived to the ground, causing him and Mr Farage significant injuries.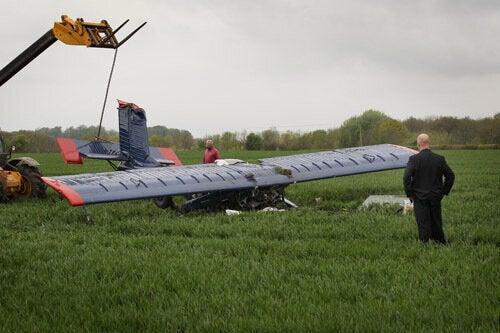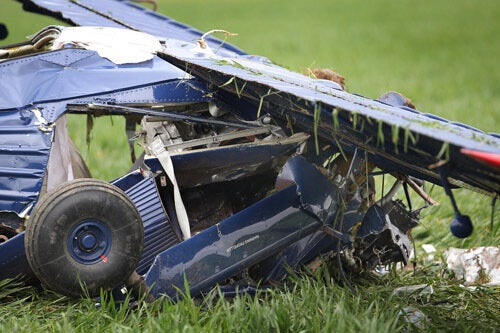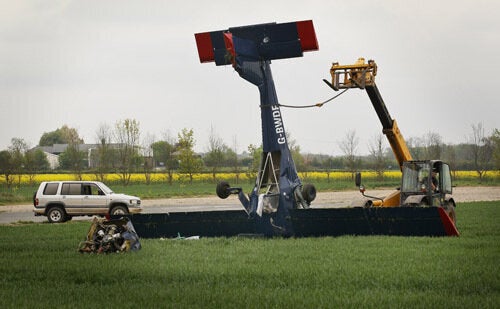 After learning of Mr Adams' death, Mr Farage said: "It's a very tragic situation and I'm very sad about Mr Adams' passing."
In June 2011, Mr Adams, a self-employed commercial pilot, was given a two-year community order after a court heard that he had threatened to kill Mr Farage as a "cry for help".
Oxford Crown Court was told that Mr Adams lost work in the six months it took for the Civil Aviation Authority (CAA) probe into the crash to take place.
He was said to have been unable to have his plane repaired, as insurers would not pay out until after the investigation was completed.
As well as being angry about the length of time the investigation took, Mr Adams also felt resentment towards Mr Farage, the judge, Mr Justice Saunders, said at the time.
The pilot also believed he had lost out on an opportunity to sell his story, having been advised not to speak to the press.
He made threats to kill both CAA crash investigator Martin James and Mr Farage, saying he had a gun and could "shoot to kill", the judge told the court.
Following a three-day trial, Mr Adams was found guilty by a jury of five counts of making threats to kill relating to Mr Farage and Mr James.
At his sentencing hearing, Mr Justice Saunders said Mr Adams had been suffering from a "depressive order of moderate severity" triggered by the plane crash.
Sussex Police were unavailable to comment today, but a spokesman told the Independent: "A man found dead at his home address on Rotunda Road, Eastbourne, on 12 November has been identified as Justin Adams, aged 48.
"A cause of death has not been established but it is not being treated as suspicious. An inquest has been opened and adjourned."
Related