Dayna Morales made headlines around the world when a photo of a receipt of the incident went viral.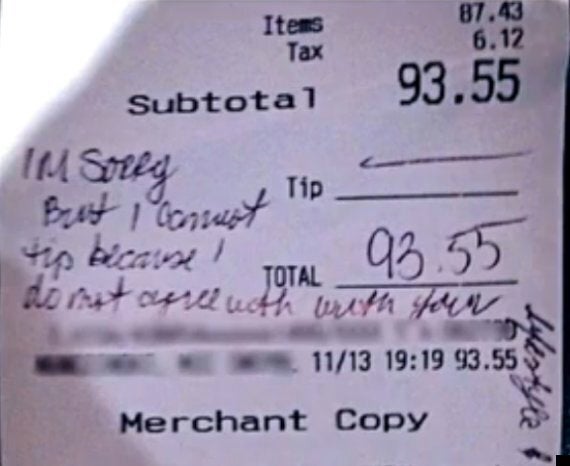 "Sorry I cannot tip because I do not agree with your lifestyle & the way you live your life"
Morales even received thousands of pounds in donations from the public which she vowed to donate to charity - only she didn't.
A number of revelations soon came to light - including the customers in question who provided evidence they had in fact left a tip.
It certainly puts a new perspective on comments she had made initially.
"THIS is what her kids will grow up learning and that I served in the Marines to keep ignorant people like them free."
"Sorry lady but I don't agree with YOUR lifestyle and the way you're raising your kids but you didn't see me throwing that in your face and giving you shitty service.
"Keep your damn mouth shut and pray we never cross paths again."
Popular in the Community