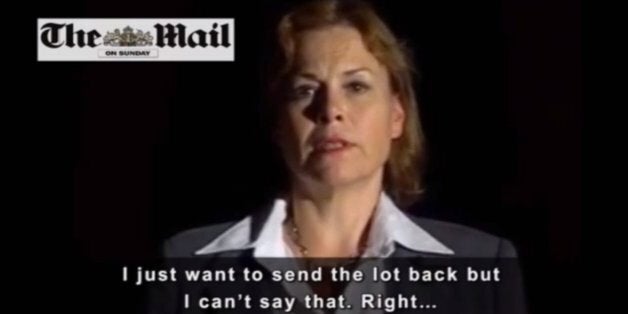 A high-profile Ukip politician has sparked an immigration storm after being recorded saying she wants to "send the lot back".
Nigel Farage is standing by Victoria Ayling, and said the Mail on Sunday coverage of her comments had been an "appalling attack".
Ayling is a councillor on East Lindsey council in Lincolnshire, and almost became a Conservative MP in 2010 at the general election before defecting to Ukip.
The Mail on Sunday published footage which it said was from 2008, when Ayling was trying to become a Tory candidate in the EU elections.
After speaking to the camera about immigration policy, Ayling says: "I just want to send the lot back, but I can't say that".