Football bosses have vowed to continue to work to eradicate the "evil" of match-fixing from the game, as six players were arrested as part of a spot-fixing investigation.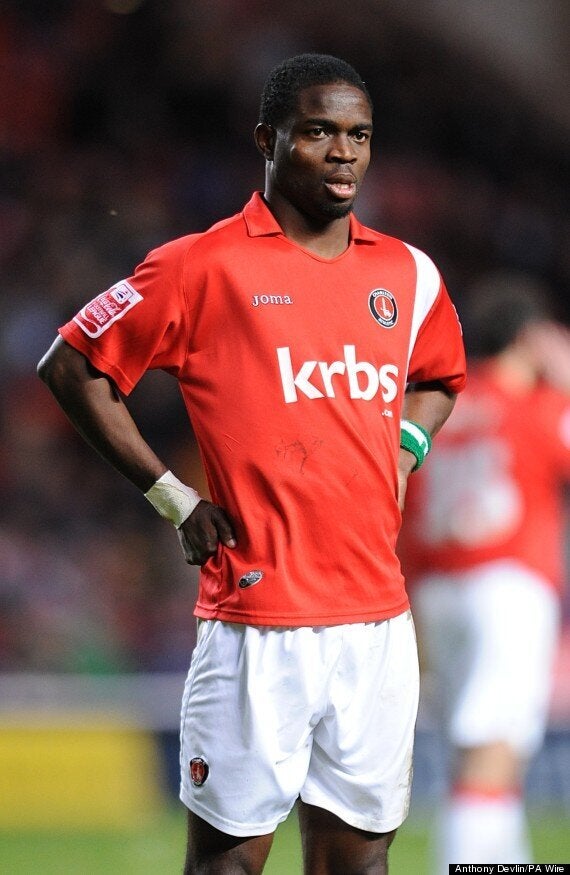 Sam Sodje is believed to be one of six players arrested over alleged match-fixing
Five players, including Campbell, have been bailed until April, while a sixth was still being questioned on Monday.
It is believed the other players are Oldham Athletic player Christian Montano; Portsmouth player Sam Sodje, 34; his brother Akpo, 33, who plays for Tranmere Rovers; while Steven Sodje and Ian Goodison are also rumoured to have been detained.
In the wake of the arrests, the Professional Footballers' Association said it takes the issue of integrity very seriously.
A statement said: "These allegations, if proven, unfortunately demonstrate the real issue football faces in terms of corruption and highlights the necessity of the work carried out by the PFA and other stakeholders in the game in educating players of these risks.
"We take the issue of integrity very seriously and will continue in our efforts to eradicate this evil from our game.
"In terms of these specific reports, due to the ongoing investigation by the National Crime Agency, we are unable to comment further at this time."
The Football Association said it was working closely with the NCA and other authorities while Football League chief executive Shaun Harvey said it treated any allegations of criminal activity in its competitions with "the utmost seriousness".
According to the Sun on Sunday, an undercover investigator met former Portsmouth player Sam Sodje, who allegedly said he could arrange for footballers in the Championship to get themselves a yellow card in return for tens of thousands of pounds.
The 34-year-old claimed he could rig Premier League games and even said he was preparing to fix matches at next year's World Cup in Brazil, the newspaper reported.
It also alleged that Oldham player Montano failed to get a yellow card in return for money in a match against Wolverhampton Wanderers on 22 October and offered to take part in another rigging incident.
The Sun reported that Campbell was arrested on Sunday - a day after he came on as a substitute against QPR in his team's Championship game.
The newspaper claimed that detectives were likely to review a yellow card he received for a tackle committed in the first half of Blackburn's league game against Ipswich Town last Tuesday.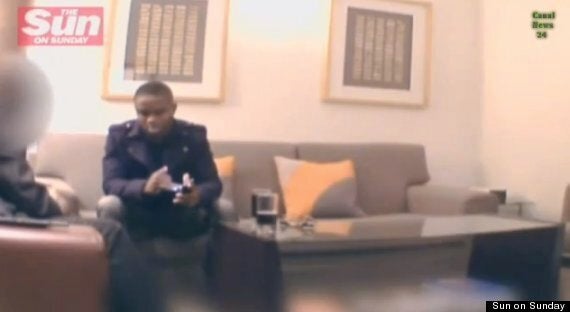 The Sun on Sunday launched an undercover investigation into match-fixing
London-born Campbell began his league career at Brentford and went on to play in the Premier League for Birmingham, Blackpool and QPR. He signed for Blackburn Rovers in July after previously joining the club on loan from QPR last February.
In a statement, Blackburn confirmed that he had been arrested.
An NCA spokesman said: "The NCA can confirm that the Sun on Sunday has passed material from its own investigation to the National Crime Agency.
"An active NCA investigation is now under way and we are working closely with the Football Association and the Gambling Commission.
"Five people were arrested on Sunday morning, and bailed that evening until April 2014. A sixth individual was arrested on Sunday evening and is being questioned by NCA officers. No further detail is available at this stage."
One of the suspects was reported to be Sodje's brother Akpo, 33, who plays for Tranmere Rovers.
The League One club said: "Tranmere Rovers Football Club are aware of Sunday newspaper allegations regarding Akpo Sodje.
"As this is an ongoing investigation, the club will make no further comment at this time."
Oldham confirmed that winger Cristian Montano was one of the six players arrested, and has subsequently been suspended without pay while the investigation is ongoing.
Manager Lee Johnson called for unity at the club, telling Oldham's official club website, oldhamathletic.co.uk: "Anybody who saw that report will have been devastated and sick to their stomachs.
"However, we have to let the authorities do their job and duties, and we cannot prejudice that.
"The reason why I am in (the game) is because there are so many great people around the place and who are giving everything to the cause.
"There is a lot to celebrate about this club, and we have to make sure we don't forget that."
He said the club would have to wait for results of the investigation before they could determine Montano's future, adding: "It is disappointing how somebody can get themselves into that situation.
"The truth is that we don't know yet what has happened for him to be in the room talking about that.
"I feel we have to step back and, as manager, it is my job to rally the troops and I am sure the players have that desire for three important games in the next 10 days."
Responding to the claims about Sam Sodje, Portsmouth FC spokesman Colin Farmery said: "If these serious allegations are true, then we are extremely shocked and saddened by them, as match-fixing of any type goes to the heart of the integrity of the game.
"The player in question no longer plays for the club and we have not been contacted by the authorities, but of course we would co-operate fully with any inquiry."
Comments are closed for legal reasons
Popular in the Community