Racing driver Paul Di Resta has told a High Court judge that former manager Anthony Hamilton - the father of Formula 1 star Lewis Hamilton - had not "performed as much as he should".
Mr Di Resta - a driver with the Sahara Force India Formula 1 team - told Mrs Justice Asplin that Mr Hamilton had enjoyed a good reputation.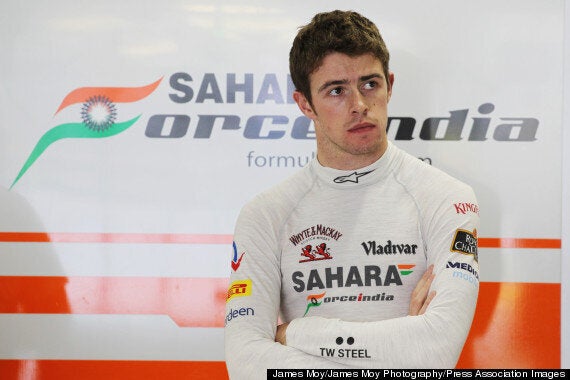 Anthony Hamilton had a 'good reputation', Di Resta told the court
And Mr Di Resta, 27, from Uphall, West Lothian, said he had thought that Mr Hamilton was the best manager to help him progress from touring car racing to Formula 1 when they teamed up in 2008.
But he said Mr Hamilton had not secured a Formula 1 drive for the 2009 season.
Mr Di Resta was giving evidence at a High Court trial in London after being sued by Mr Hamilton for wrongful termination of a contract.
"Anthony had a good reputation in Formula 1," Mr Di Resta, who disputes Mr Hamilton's claim, told the court. "He was the best person at that point I believe that could have helped secure (a Formula 1 drive)."
But Mr Di Resta said: "He didn't perform as much as he should have done."
Mr Di Resta said he had felt a "burning desire" to race in Formula 1 as long as he could remember.
But he said Mr Hamilton had spoken about him not being "good enough".
"The whole thing about this agreement with Mr Hamilton was Formula 1," he added.
"When Mr Hamilton didn't secure a Formula 1 drive for 2009, we assumed he didn't want to work for us - given that he had said he didn't think I was good enough to get into Formula 1."