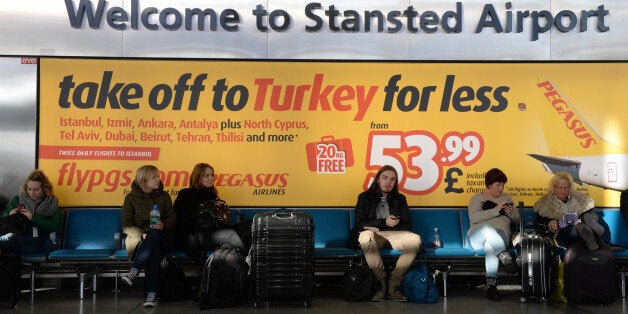 Flights are unable to land at Stansted airport in Essex, Ryanair has said this morning.
According to the airline, a technical problem with the landing system combined with low visibility weather conditions, have led to the issue.
An early-morning incoming flight caused the damage to the instrument landing system (ILS), which was in use due to fog and poor visibility.
Ryanair reported that some of its services had been diverted to Birmingham and East Midlands airports.
A Stansted spokesman said flights were landing again towards late morning, after a period of around three hours when no touchdowns were possible,.
The spokesman said: "Earlier this morning an arriving Gulfstream G550 was involved in an incident that has resulted in some damage to our ILS. The aircraft landed safely.
"As a result of this incident and low visibility, there have been restrictions on arriving flights. However, the fog has now lifted and arriving flights are now being accepted.
"Departing flights are unaffected at this time but there could be delays and cancellations later in the day as a result of the earlier disruption to inbound aircraft."
The incident follows the serious disruption to flights at Stansted and other UK airports last Saturday due to technical problems at the Hampshire headquarters of air traffic control company Nats.
Stansted said today that Nats, which is responsible for the operation and maintenance of the ILS equipment, had engineers on site at Stansted and they were "currently working to resolve the issue and return the airfield to normal operations as quickly as possible".
The Stansted spokesman said: "As a result, flights will be subject to delay and cancellations so passengers are advised to check their flight status on their airline's website."
Related