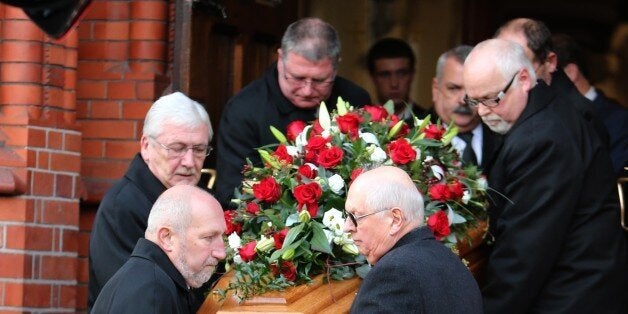 Bill Foulkes will "stand proud" alongside the footballing greats of Manchester United, Sir Bobby Charlton told mourners at his funeral on Wednesday.
He spoke of Foulkes' heroism in returning to the wreckage of the plane crash to help fellow passengers on the icy runway in Germany as they returned from a European Cup tie.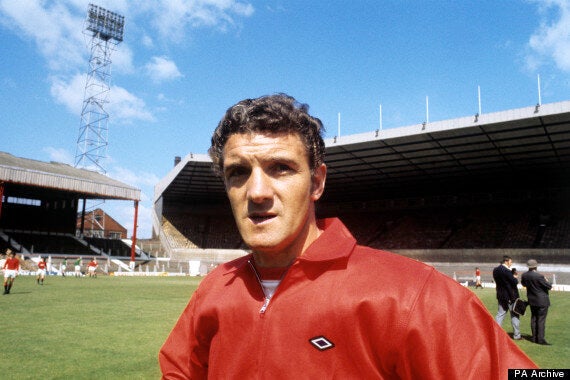 Foulkes is fourth in United's all-time appearance list
He also recalled his crucial, and unlikely, clinching goal in the 1968 semi-final tie against Real Madrid which set up the first triumph by an English club in the competition.
Also paying tribute at the service, was Foulkes' son, Stephen, who said his father was always a competitive and uncompromising man but his determination grew after Munich as he "bore a responsibility" to fulfil the legacy of the spirit of a team he loved.
Even when suffering from Alzheimer's he would always welcome autograph requests from supporters and obligingly give his signature despite his condition, he said.
Among those joining his family and friends, including wife Theresa and children Stephen, Geoffrey and Amanda, at St Vincent de Paul RC Church in Altrincham, Cheshire, were ex-team-mates Dennis Law, Alex Stepney, Pat Crerand and Brian Kidd.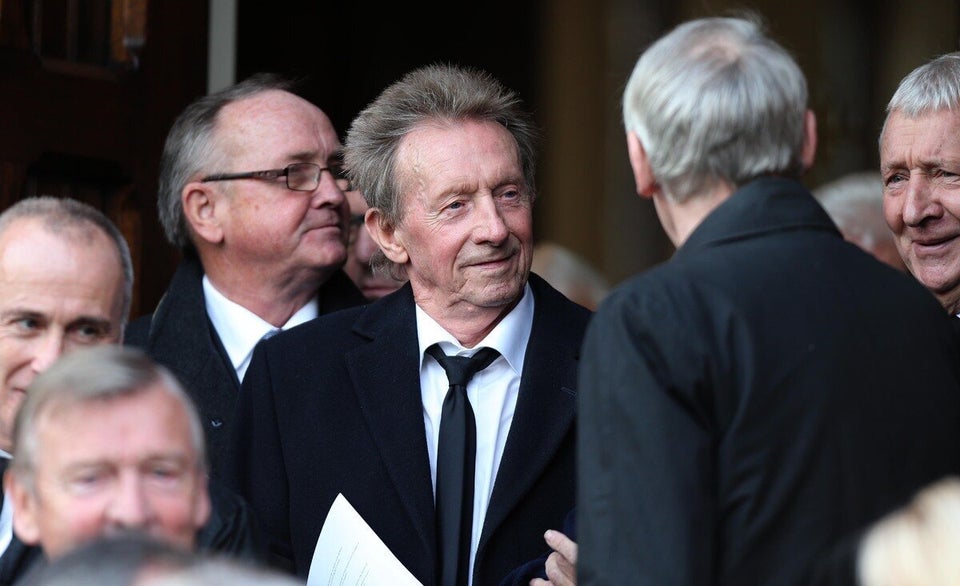 Foulkes' funeral
Also in attendance was Manchester City great Mike Summerbee and former United star Bryan Robson.
A floral tribute was sent by former United boss Sir Alex Ferguson and his family.
St Helens-born Foulkes, 81, was one of the club's longest-serving players with 688 appearances.
Sir Bobby said his first memory of "Billy" was him turning up at The Cliff training ground with an unwashed face from his shifts as a miner at a colliery in his home town.
He said his will to train one-and-a-half hours every Tuesday and Thursday night had "inspired me and many other players".
"Billy was a great defender and a giant in the air," said Sir Bobby. "Tough as teak.
"He was one of the really really great footballers. When I say great, he was great at what he did."