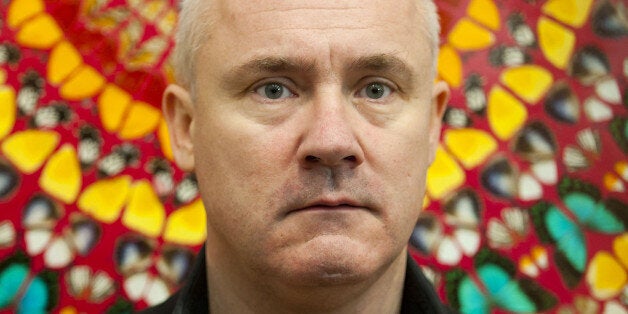 Two signed Damien Hirst paintings worth £33,000 have been stolen from a gallery in London, Scotland Yard said.
The pieces, worth a combined £33,000, were taken after a suspect stormed the exhibitionist gallery in Blenheim Crescent, Notting Hill, London, between 3am and 3.30am on Monday.
Metropolitan Police said a suspect entered the gallery by forcing the front doors and drove the items away in a dark-coloured hatchback-type vehicle towards Ladbroke Grove.
The stolen pieces feature multi-coloured dots and are signed by the Turner Prize artist.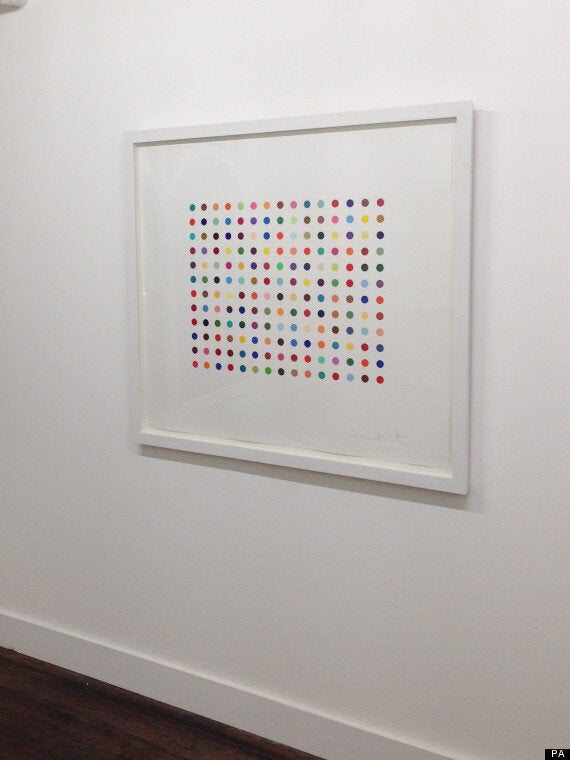 Pyronin Y was one of the pictures stolen
The larger of the two works is entitled Pyronin Y and is 40in by 46in. It was created in 2005 and is worth £15,000, police said.
The second work is entitled Oleoylsarcosine and is 26in x 35in. It was created in 2008 and is worth £18,000. CCTV of the theft has been released
Detective Sergeant Jon Lightfoot, from Kensington and Chelsea Borough, said: "It appears the suspect has specifically targeted the two pieces.
"The items would have been visible in the back of the car and we are appealing for any witnesses or anyone with information to please come forward."
Anyone with information is asked to contact police.
Hirst was awarded the Turner Prize in 1995.
His more recent works include Verity, a 66ft bronze-plated statue of a pregnant, naked woman wielding a sword, unveiled on Ilfracombe harbour in North Devon last October.