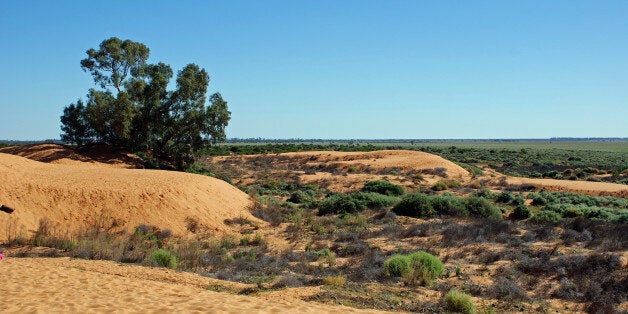 An incest "cult" has been discovered in Australia, uncovering generations of unfathomable cruelty and depravity.
Not only could it be the most appalling saga of child abuse ever to come out of the country, it is undoubtedly among the most horrific accounts of incest ever made public.
As the debauched Colt family moved from state to state, possibly to evade detection, four generations of incest were produced.
Unknown to the 2000 citizens of a picturesque farming community in New South Wales (NSW), the darkest of family secrets was taking place.
Officials are said to have found 40 adults and children living in two squalid caravans, two sheds and tents on an unsewered block with no running water.
There were reportedly no toilets, showers or baths, a kangaroo was sleeping on one of the children's beds and bags of rubbish and chainsaws were scattered around the site.
Examining the children, officials discovered the true horror hidden at the camp.
Some had oddly-formed features, which scientific tests would later reveal was a result of "homozygosity" or identical gene patterns of both of the children's parents, local reports said.
The children were sexually involved with each other and only one, the youngest, a five-year-old girl, had parents who weren't related.
The children were described as having multiple health problems and suffered from severe hygiene problems.
A nine-year-old girl, who could not hear or write and had fragmented and stunted speech, was unable to bathe or dry herself and did not know how to use a toilet or what toilet paper was.
Now, it has been discovered the children were the products of generations intimate relations between brothers and sisters, and uncles and nieces and fathers and daughters – originating from a set of great-great grandparents who were a brother and sister.
Through the generations, the family continued to regenerate itself, with the children beginning to have sex with one another as soon as they were old enough.
Taken into care, the children underwent sessions with psychologists. The accounts of incestuous underage sex fill pages of court documents.
One 13-year-old reported sexual contact with her uncle, who was nine years old while her aunt, 8, watched on.
Sisters 7, and 9, had sexual touching with their brothers 15, 14, and 12.
On one occasion, three brothers aged 14 years and under, tied their sister, 8, and niece, 13, naked to a tree.
She also tried to kiss the male carer on the lips and was defiant when told this was inappropriate.
Five of the boys also told their carers about how they used to torture animals on the farm, including puppies and cats. They reported mutilating the genitals of animals.
Separately, one girl told a psychologist that she lived with "two mums and two dads" but her "number one mum died because she was sick".
The name of the camp has been kept secret and the family has been given the pseudonym Colt in order to protect the identity of the minors.
Popular in the Community