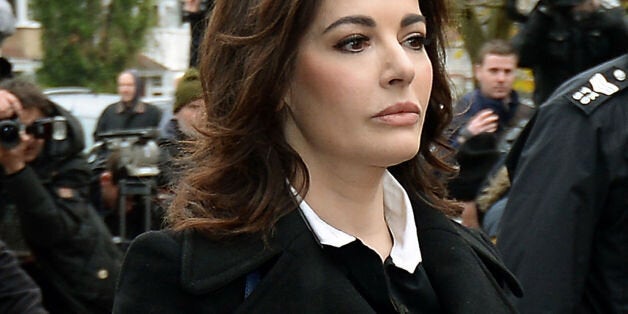 Nigella Lawson has signed an exclusive deal to be interviewed by Oprah Winfrey next month, a court has heard.
Defence barrister Karina Arden told jurors that the TV chef, who divorced Charles Saatchi earlier this year, would appear on the US show next month as she cross-examined the food writer's personal assistant Anzelle Wasserman.
"You know, don't you, that Miss Lawson has signed an exclusive agreement with Oprah Winfrey in January?" Ms Arden asked.
"That's not correct," Ms Wasserman replied, but did not elaborate on what details were or were not accurate.
Ms Wasserman, who began giving evidence in the trial of two of Miss Lawson and Mr Saatchi's former personal assistants yesterday, was also accused of conniving with her boss ahead of the trial.
"You I suggest have come to court partly to save, as you perceive it, Miss Lawson's reputation," Ms Arden said.
"I'm here to give witness evidence about the trial of the Grillos because I worked for them for so long, and that is why I'm here," Ms Wasserman answered.
Elisabetta and Francesca Grillo are on trial at Isleworth Crown Court in west London accused of abusing their positions by spending £695,000 on credit cards belonging to the celebrity couple on themselves.
Prosecutors claim the Italian sisters lived the "high life" by splashing out on designer clothes and handbags from Louis Vuitton, Christian Dior and Vivienne Westwood.
Elisabetta, 41, and Francesca, 35, each deny a single count of fraud.