Mike Hewitt via Getty Images
Roy Keane gave audiences an absorbing precursor to his excellent documentary with Patrick Vieira on Tuesday night when he lambasted Manchester United's "ridiculous" Rio Ferdinand and the ever-unpopular Ashley Young.
The former club captain has antagonised supporters on several occasions this year, most recently over his views on former manager Sir Alex Ferguson, who Keane said has a "massive ego" and is "disloyal".
Young, however, is arguably one of the most unpopular players at United in recent years, and supporters seemed to agree with Keane's assessment that the winger is "just not good enough" during their Champions League win over Shakhtar Donetsk.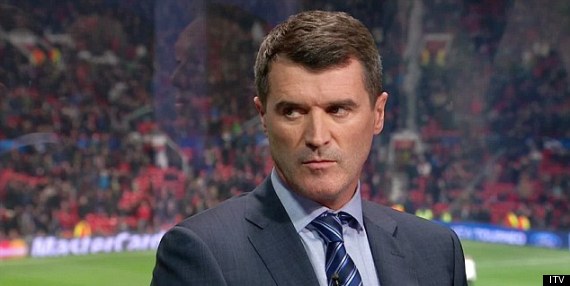 Roy is not amused: Keane singled out Young and Ferdinand
"There has been no reaction from the United players from the disappointment of last week," Keane said in his analysis of their first-half performance. "They don't look like a team, just a collection of individuals running around.
"They [United] had a couple of good chances through Ashley Young towards the end of the first half. He should certainly hit the target. I think it sums up his time at Man United, just not good enough."
Keane then singled out Ferdinand, whose form has been shabby this season.
Ferdinand questioned Moyes' last-minute team selections last week and Keane, who criticised the former England captain during his infamous 2005 MUTV rant, labelled Ferdinand's defending "ridiculous".
"David Moyes took the heat off the players before the game by saying it is his responsibility but we are talking about experienced players.
"Rio Ferdinand's decision making, the chances he has taken, it is ridiculous. It is like his debut tonight.
"As we said before the game, there are big question marks over the manager and the players. That for Manchester United is certainly not good enough."