Mrs.O is planning to take prison officer Sam with her to the States after this weekend's final, and plans include an appearance on her American chat show, 'The Talk', and a lucrative US record deal.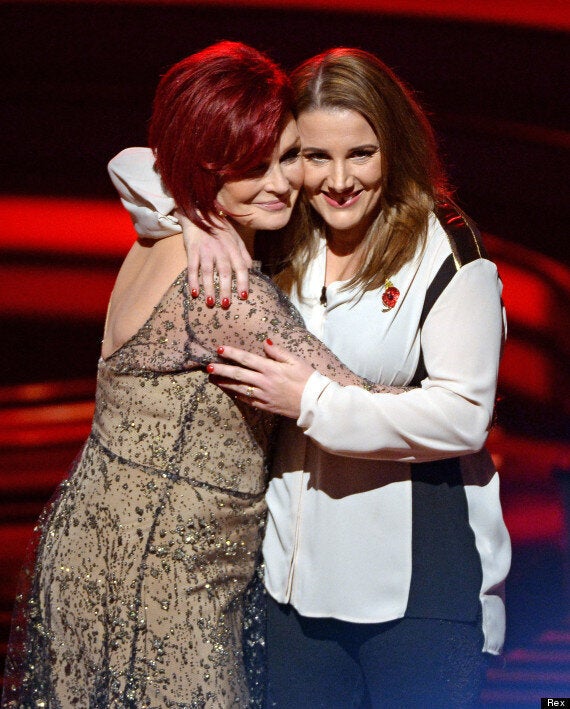 Sharon Osbourne and Sam Bailey
According to The Sun, 'X Factor' insiders have said Simon doesn't believe Sam - nicknamed Screwbo - has any appeal outside of the UK and doesn't want to waste his time or energy in trying to break her anywhere else.
"Everyone is working on the assumption that Sam will win and will bag the record deal with Cowell.
"While he thinks she can be a big success in Britain, he doesn't see her as having a big global impact like One Direction or Leona Lewis.
"But Sharon thinks Sam could be as big as Susan Boyle around the world and is determined to help her." Each of them will perform twice on Saturday before the winner of 'X Factor' 2013 is crowned.
Sam will sing Lady Gaga's 'The Edge of Glory' as her first song, and will also perform a version of 'Power Of Love' by Jennifer Rush.
Luke Friend will sing 'We Are Young' from fun., as well as the One Direction track 'What Makes You Beautiful'.
And Nicholas McDonald will perform 'Candy' by Robbie Williams and Sarah McLachlan's 'Angel'.
Elton John, The Killers, One Direction, Katy Perry and Tom Odell will also take to the stage for the final.