Sergio Perez's widely-expected move to Force India has been confirmed, with the Mexican staying in Formula One at the expense of British driver, Paul Di Resta.
Last month the 23-year-old was dropped after just a year at McLaren, although team principal Martin Whitmarsh recommended him to other teams.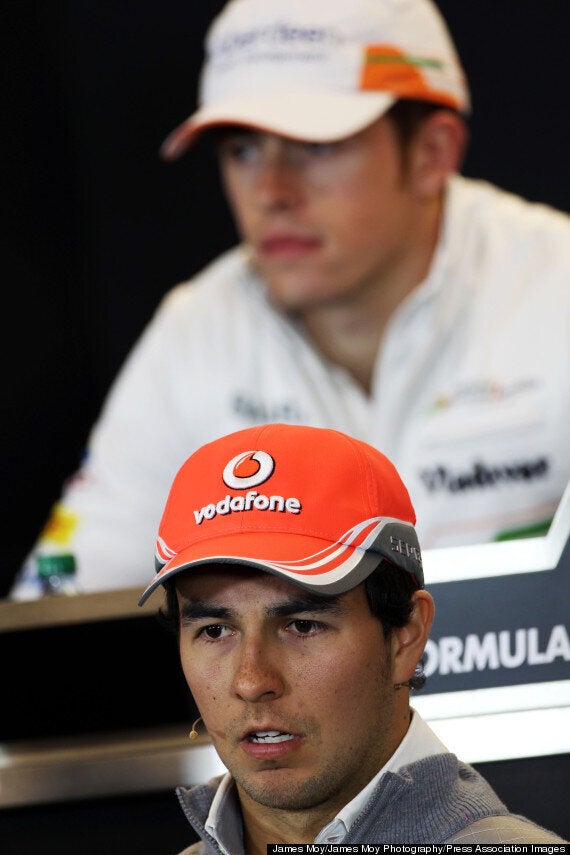 Perez's good fortune could spell the end for Di Resta's F1 career
Lotus and Force India were mentioned as possible destinations, although links with the latter intensified in recent weeks andPerez has now signed up.
The Guadalajara-born racer completes the Silverstone-based team's 2014 driver team, with Nico Hulkenberg last month confirmed as the other half a year after quitting them for Sauber.
Force India announced in a statement: "Sahara Force India is delighted to announce the signing of Sergio Perez as race driver for the team in 2014 and beyond.
"The 23-year-old Mexican completes Sahara Force India's 2014 line-up alongside Nico Hulkenberg and helps create one of the most exciting pairings on the grid."
The move leaves last year's drivers Adrian Sutil and Di Resta facing an uncertain future in the sport.
Perez said: "It's great to announce my new team as Sahara Force India. Coming here was always my first choice and I'm really happy everything has now been confirmed.
"This is a young team with a lot of determination and they've produced competitive cars for the last few years. It's all change for next season with the new regulations, but I already have a good feeling about 2014."
Team principal and managing director Vijay Mallya is determined to get the best out of his new driver.
Mallya said: "It's a pleasure to welcome Sergio to the team. He brings a healthy mix of youth and experience, and I've been very impressed with his recent performances.
"He already has several podium finishes to his name and being chosen by McLaren last year was a clear indication that he is a driver to watch for the future. We also recognise Sergio's incredible talent and we are proud to have him in our team.
"He clearly has great speed and plenty of fire in his belly. Our job is to make sure he settles in quickly by creating the right atmosphere so that he can realise his potential."