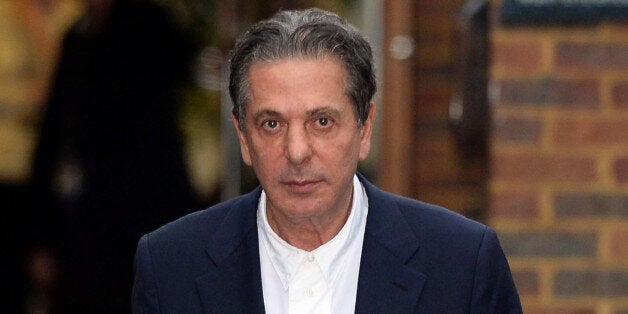 Charles Saatchi made his personal assistants buy multiple copies of his book "up to four time a week" so he could push it higher up the best-sellers chart, a court has been told.
Elisabetta Grillo, who is accused of defrauding the millionaire art dealer and his ex-wife, Nigella Lawson, said Saatchi made her travel round London four times a week buying copies of his book, while other PAs bought copies online.
The 41-year-old told Isleworth Crown Court: "Charles had written a book and he wanted it high in the list."
Grillo, who is accused alongside sister Francesca, 35, of spending £685,000 on credit cards belonging to the celebrity couple to buy designer goods and luxury holidays, said she withdrew cash on the company credit card she was given to pay for the books.
She described how she would travel round London by taxi to buy copies from various shops using cash.
"He gave me £200 so I went to different stores like Waterstones and other shops," she said.
Asked why she did not just use the credit card, which was linked to Mr Saatchi's company Conarco Partnership, rather than using it to withdraw cash, Grillo said: "He doesn't like me to go with the cards to buy the books.
"Maybe because it was Conarco and they would find out it was him."
She added: "I went on my break, all afternoon, in taxis from east London to west London, to buy books.
"It was like four times a week.
"And it wasn't only me. I was the only one who would go around by taxi and the other girls would buy the book on Amazon or other websites with a Conarco card."