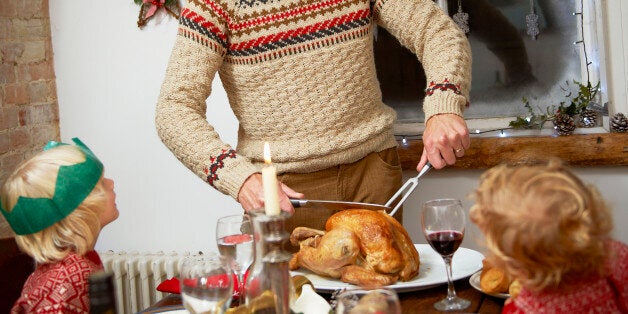 Christmas shoppers will be feeling the pinch as the price of everything they need for their festive feast has shot up over the last few years.
Turkey has remained a popular staple on many Christmas tables. According to British Poultry Council chief executive Andrew Large, over 10 million turkeys being produced over the period.
Turkey prices have continued to soar over the last decade as wholesale turkey prices have increased by two thirds from £2.72 per kilogram to £4.51, according to Kantar Media. This means consumers will pay around £35 for a 4kg turkey, as retailers add up to 30% in mark-up.
This means Christmas turkeys are now on sale for around £5.863 per kg, an increase from £3.5 in 2003. HuffPostUK has put together a graph to show how the turkey price has shot up over the last decade - in what Labour has dubbed a "cost of Christmas crisis".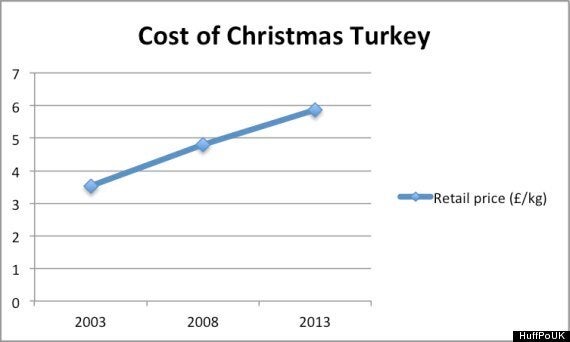 Christmas turkey has risen in price by 13% over the last two years, with the cost soaring by 6% just in the last year. Meanwhile, wages have been worn away by inflation as they increased by just 6% since May 2010.
Other Christmas goods have shot up since May 2010, with potatoes increasing by 28.1%, vegetables by 7.2% and beer by 11.4%.
Even more alarmingly potatoes have soared by 28.1 per cent, more than double the rate of inflation of 12.7 per cent over the same period.
Labour has pounced on the "cost-of-Christmas crisis", with shadow cabinet minister Michael Dugher saying: "Out of touch ministers need to spend time around the kitchen tables of those paying bills or nervous about the Christmas shopping."
"Families should be able to celebrate without compromise at Christmas but the fact so many cannot celebrate as they wish this festive period only underlines the damage done by David Cameron's government."
A spokesman from the Department for Environment, Food and Rural Affairs said the government was working to reduce food prices, saying: "Farming is now a global industry and is susceptible to the market when prices rise as well as when they fall."
"The Government is working to reduce price increases by opening up global markets and promoting competition in our own food and farming industries."
Popular in the Community