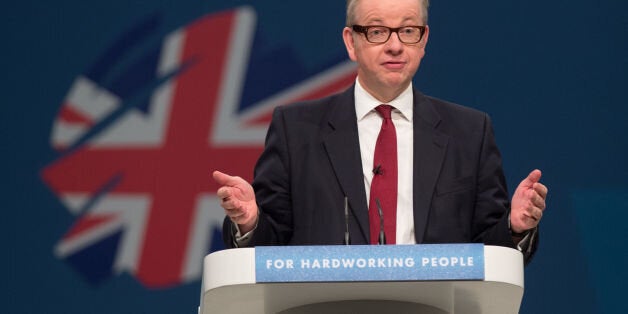 Gender segregation in universities is pandering to extremism, Michael Gove has said, as he became the latest politician to wade into the divisive row over external speakers.
Prime Minister David Cameron has also said he believed universities should not be allowed to segregate audiences by gender at the request of guest speakers, a spokesperson from Downing Street confirmed.
The education secretary Michael Gove urged Universities UK to withdraw guidance endorsing the segregation of men and women in debates and lectures.
Mr Gove said the guidance issued by Universities UK (UUK) was "pandering to extremism" and insisted that speakers who demand separate seating for men and women in their audience should not be indulged by the authorities.
UUK chief executive Nicola Dandridge defended the policy yesterday, insisting that gender segregation was not "alien to our culture".
Responding to Cameron's announcement on Friday, Dandridge added: "Universities UK agrees entirely with the prime minister that universities should not enforce gender segregation on audiences at the request of guest speakers. However, where the gender segregation is voluntary, the law is unclear. We are working with our lawyers and the EHRC to clarify the position.
"Meanwhile the case study which triggered this debate has been withdrawn pending this review."


Ms Dandridge insisted that institutions would not enforce segregation but if participants were happy to sit in separate groups, that would be permitted as long as there was no disadvantage.
But Mr Gove told the Daily Mail: "We should not pander to extremism. Speakers who insist on segregating audiences should not be indulged by educators.
"This guidance is wrong and harmful. Universities UK should withdraw it immediately."
London School of Economics students Chris Moos and Abhishek Phadnis, secretary and president of LSE student union's athiest society respectively, told HuffPost UK: "As students who have had to go through the trauma of being forcibly segregated at a public event at University College London, we are glad to hear that our concerns are being taken seriously by policy makers.
"It is ludicrous to suggest that the freedom of expression of a speaker would extend to the right to force others where to sit. We are glad this position is confirmed by Prime Minister David Cameron.
"However, this episode has clearly shown that the legal framework that outlaws gender discrimination needs to be reaffirmed and strengthened. We hope that the Prime Minister will put forward a legal initiative that will clarify once and for all that segregation in the public space by gender is as little acceptable as segregation by religion, nationality, or race."
The row over segregation has sparked protests from students, and shadow business secretary Chuka Umunna said he was "horrified" by Universities UK's position.
Last month a UUK report stated that university officials must consider both freedom of speech obligations and discrimination and equality laws when considering a request from a speaker for segregated audiences.
It said that if officials decide to proceed with an event with segregation, they must consider whether a seating plan would be discriminatory to one gender.
But it went on to say that if side-by-side seating was enforced without offering an alternative non-segregated seating area, it could be deemed as discriminatory against men or women who hold feminist beliefs.
Ms Dandridge said: "We are not talking about universities enforcing segregation... In practice, if the people coming to this event said 'We do not want to segregate and separate out men and women', it is inconceivable that the university would impose it on them.
"What we are talking about in practice is voluntary segregation and that's what happens in practice if people participating choose."
Rejecting comparisons to racial segregation, she said: "It is possible for women to choose to be educated in an all-women environment. It's not something which is so alien to our culture that it has to be regarded like race segregation, which is totally different and it's unlawful, and there's no doubt about that whatsoever."
A spokesman for the Department for Business, Innovation and Skills - which has responsibility for universities - said yesterday: "We are clear that forced segregation of any kind, including gender segregation, is never acceptable on campuses.
"The UUK guidance does not promote gender segregation - it gives legal advice to institutions on factors to take into account when making decisions about events.
"Institutions should have clear procedures for room bookings, external speakers and events that take place on their campuses. The UUK guidance gives advice on how to uphold freedom of speech within the law, while ensuring students are not discriminated against."
Related