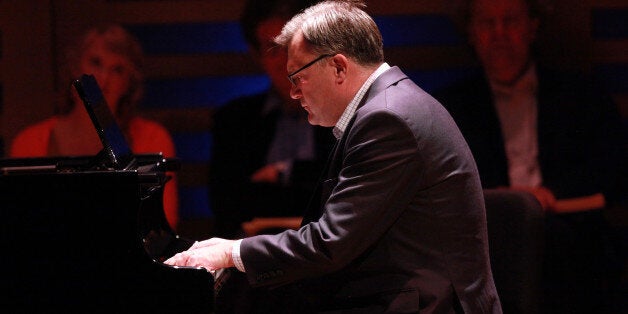 Ed Balls is learning to play piano. On Monday he decided it would be a good idea to put in a performance of Robert Schumann's 'Kinderszenen' live on BBC Radio 2's Jeremy Vine Show.
George Osborne recently mocked Balls for his hobby following the shadow chancellor's rather troubled Commons performance responding to the Autumn Statement.
But Balls said he was not bothered and challenged the chancellor to a musical duel, before giving the nation a chance to judge his skills on a piano donated to the BBC by Elton John.
"If you've got a surname like mine you get beyond being mortified about being teased. If the best George Osborne can do is tease me about playing the piano I'll challenge him to a play off any time - but I think he may need to do a bit of practice," he said.
Balls recently played piano in front of a large audience for charity. He told BBC Radio 2: "All the times I've sat in the House of Commons with Tory MPs yelling at me, sitting in front of a quiet audience of silent people was far, far more stressful than anything I've ever done anywhere else."