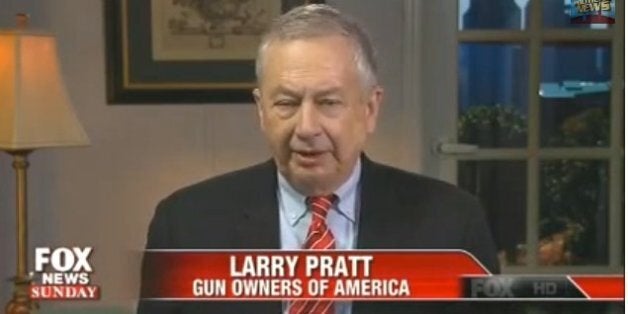 America's firearms lobby has held a provocative 'Guns Save Lives Day' protest close to the anniversary of the Newtown massacre.
As America took stock a year from the Sandy Hook shootings that left 20 children and six school staff dead, gun enthusiasts claimed control laws were the problem.
Larry Pratt, the head of Gun Owners of America, claimed the "lethal" legislation to bring in background checks was the real issue.
He said: "All of these gun-free zones are murder magnets, and we have got to get rid of them. It's an illusion to think that somehow we're going to be safer because we can't have a gun in a particular area, because the bad guy is going to have a gun."
Organisers of Guns Save Lives Day said it was intended to to defy the President's "insensitive" and "irreverent" gesture.
Supporters were told to change their Facebook and Twitter statuses 'Guns Save Lives', and to visit a shooting range or a gun show.