The children of the 1960s and 1970s will only be better off than the previous generation when they retire due to inherited wealth, a leading economic think-tank has found.
The Institute for Fiscal Studies (IFS) said people born in the two decades from 1960 will, on average, have no higher income or savings, will be less likely to own a home and will have smaller private pensions than their predecessors from 10 years earlier.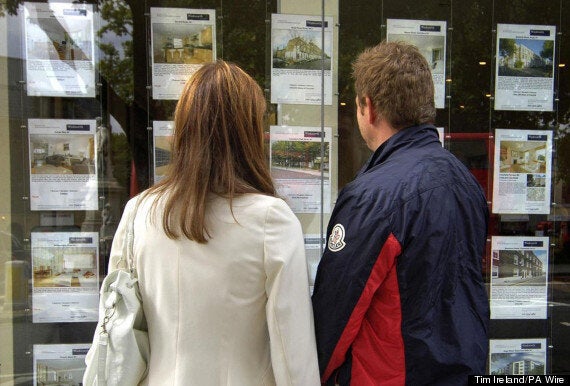 More the '60s and '70s do not own their own home compared to previous generations
The only respect in which they will be better off is that they are more likely to inherit, with around 70% of those born in the late 1970s expecting to receive an inheritance compared to 28% of those born in the early 1940s.
The findings mark a halt in the steady rise in incomes and living standards enjoyed by successive generations since the end of the Second World War.
The IFS found the incomes of working-age adults born in the 1960s and 1970s were no higher in real terms than those of their predecessors when they were the same age a decade ago.
While the sixties and seventies generation did enjoy higher incomes when they were younger, they also spent more lavishly, with the result that they no more savings than those before them.
They had suffered from the move away from final salary pension schemes to less generous money purchase plans and when they come to claim the state pension it will make up a smaller proportion of their previous earnings.
They had also taken longer to get on the housing ladder, with their home-ownership rate having fallen back to around two-thirds, compared to a peak of four-fifths among those born in the 1940s and 1950s.
While they are more likely to inherit than their predecessors, the benefits are unevenly spread with those who are already the wealthiest set to receive the most.
Andrew Hood, one of the report's authors, said: "Since the Second World War, successive cohorts have enjoyed higher incomes and living standards than their parents.
"Yet the incomes and wealth of those born in the 1960s and 1970s look no higher than the cohorts who came before them.
"As a result, younger cohorts are likely to have to rely on inheritances to be better off in retirement than their predecessors.
"But inheritances are unequally distributed, with households that are already relatively wealthy far more likely to benefit."
A Government spokesman said it was "committed to protecting pensioners. In addition to introducing the triple lock on the basic state pension we have also protected a number of pensioner benefits, for instance free bus passes and TV licences.
"We are reforming the UK's state pension system to be more sustainable for the future and widening access to a workplace pension.
"These combined reforms will improve the incomes of nine million people currently facing inadequate income in retirement."