Colin Farrell has revealed details of a relationship with the late Elizabeth Taylor.
The Irish actor claims that the pair had an unconsummated affair shortly before she died two years ago at the age of 79.
During an interview on 'The Ellen DeGeneres Show', he said: "It was kind of like the last, it feels like in my head, not her, I'm projecting, but the last kind of romantic relationship I had, which was never consummated."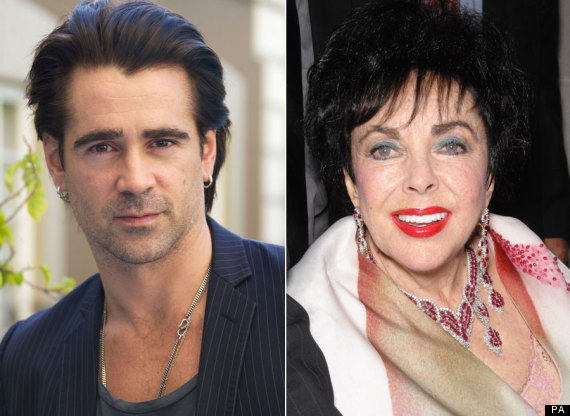 Colin Farrell and Elizabeth Taylor
He revealed that they met in hospital while he was waiting for his son to be born four years ago.
Colin went on: "I then cheekily about a week later said, 'Listen is there any chance I can go… can I go and see her?' That was the beginning of a year and a half or two years of what was a really cool...
"I just adored her. She was a spectacular, spectacular woman. I wanted to be [husband] number eight but we ran out of road."
Elizabeth said of Colin in 2011 during an interview with Harper's Bazaar: "I love Johnny Depp, and I love Colin Farrell – both brilliant, nuanced actors with great range."
WATCH the video below to see the interview with Colin...

LIKE US ON FACEBOOK | FOLLOW US ON TWITTER