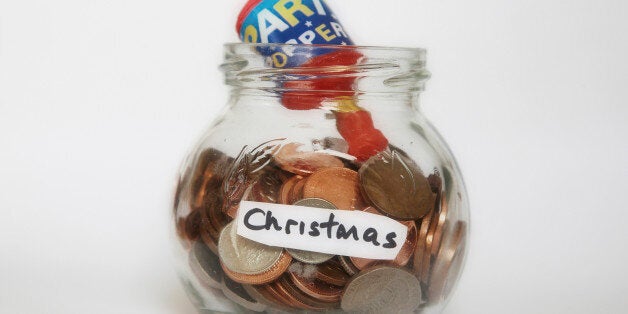 Money's pretty stretched at the best of times, but particularly so when it comes to Christmas. That's why we've teamed up with the NUS to guide you through the festive season without breaking the bank.
Alex Butcher, marketing and partnerships manager for NUS extra, says: "The cost associated with Christmas can cause a lot of worry and stress if you don't have much money.
"Presents for family and friends, and travelling home means that the festive season can be an expensive time and it is all too easy to get carried away.
"There are little things you can do to help manage your finances at Christmas (see our tips), but if anyone is concerned about money then speak to the finance office at your University's union, they have specially trained advisors to help you."
To help students' manage their money this Christmas, Alex has shared NUS extra's top tips to help students stay saving savvy during the festivities:
SET A BUDGET:

This is the most important tip! Look at how much you can afford to spend, set a budget and stick to it! Why not agree a spending limit with your boyfriend/girlfriend or siblings to make sure you don't get carried away. And your dog or cat will just be happy you're home, and maybe sneak them a bit of turkey on Christmas day as an extra treat.

YOU DON'T HAVE TO BUY FOR EVERYONE:

Make a list of who you really have to buy for. If you have a group of friends or siblings that you really don't want to cut from the Christmas list then why not do a Secret Santa. Set a £5 or £10 spending limit then you only have to buy one small gift instead of a few….and you can have fun guessing who got who.

GET CREATIVE:

The best presents aren't always big and expensive. Homemade presents are really personal, and parents and grandparents will love them! So why not make some jam or chutney, go retro with a mixtape or take that up-to-date picture of you and your siblings that your Mum's been after for ages and put it in a nice frame.

THINK OUTSIDE THE (GIFT) BOX:

Decorations don't have to cost a fortune. Take a look around the house, there will definitely be bits and pieces that can be used in a resourcefully festive way! Tinsel is so last year, make paper chains out of old magazines and wrap presents in newspaper or lovely brown parcel paper for a real vintage vibe.

DISCOUNT AND OFFERS:

If you already have a NUS extra card then take a good look at all the discounts available using the website or via the free smartphone app. There will be some discounts that you probably don't use in your day to day spending as they're not relevant to you, but they may be relevant for the people you're buying presents for so make sure you take advantage. And no matter which shop you're in, don't be shy and ask if they give student discount!

ABOVE ALL - ENJOY YOURSELF!
Christmas is meant to be fun and you've told us that it is family that is important to you, so don't let financial pressure ruin the festive season. If you can't afford to buy gifts then tell your family, we're sure they'll understand. They will much prefer having your presence to your presents!