Police in South Wales, South Yorkshire and Bedfordshire will be investigated over whether they failed to act swiftly enough to stop "committed paedophile" Ian Watkins.
The Independent Police Complaints Commission (IPCC) is investigating the effectiveness of their response to reports of abuse made to them between 2008 and 2012.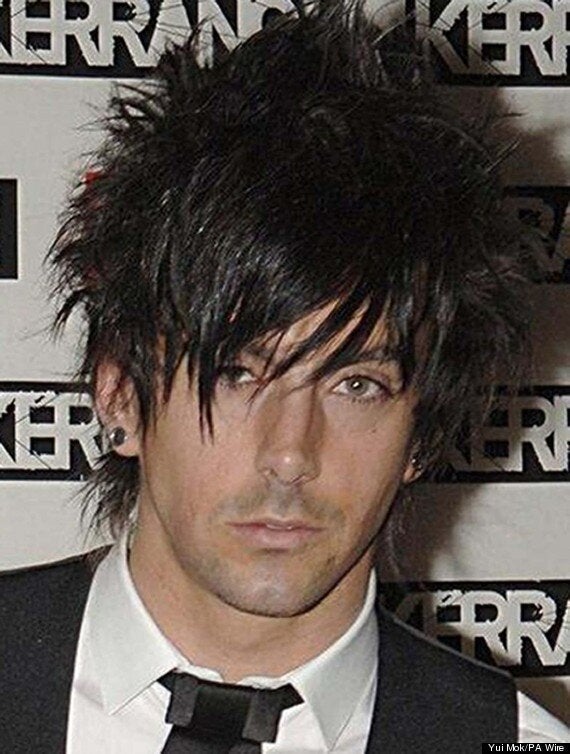 Ian Watkins who has pleaded guilty to a string of sex offences, including the attempted rape of a baby
The former Lostprophets front man is due to be sentenced today, along with two female accomplices, mothers of the children he abused.
The IPCC is considering reports made to South Wales Police dating as far back to October 2008, and if the police's subsequent enquiries were appropriate.
The actions of one officer in particular are under scrutiny, he is also being investigated in a separate case where it is alleged he failed to act on an allegation of rape made by a 15-year-old girl.
The detective sergeant has been served with gross misconduct notices.
Jan Williams, the watchdog commissioner, said: "No one can fail to be shocked by the vile details of Ian Watkins's offending that emerged in court last month.
"As the criminal proceedings have now ended, questions are now rightly being asked as to whether Ian Watkins could have been brought to justice sooner, what steps were taken by police in response to allegations made against him as far back as 2008, and whether his celebrity status had any impact on the investigation.
"That is exactly what the IPCC is seeking to establish.
"We now have three separate independent investigations into South Wales, South Yorkshire and Bedfordshire Police running alongside each other involving the handling of information held on Mr Watkins prior to his arrest.
"But this is complex and will take time. There are clearly links between the three investigations, which cover a four-year
period and involve numerous allegations and reports, and the police response to each must be considered.
"South Wales Police is also continuing to appeal for any other witnesses or potential victims to contact them and therefore it is possible that new information may come to light which the IPCC would need to consider."