Lady Gaga and Christina Aguilera may have put their old feud to bed as they dueted on the final of 'The Voice' on Tuesday night, but the pair still did their best to try and out-sing each other.
The pair played vocal acrobatics as Christina joined Gaga for a performance of her hit 'Do What U Want', which originally featured R Kelly.
Christina - who is a judge on the US version of the talent show - joined Gaga halfway through the song from behind a seashell, embracing as they shared some champagne on stage.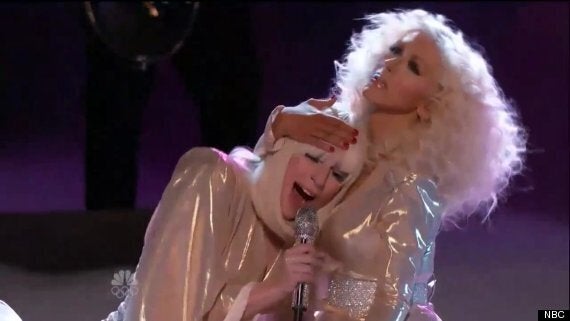 The 'Dirrty' singer was famously accused of stealing Gaga's style following her arrival on the pop scene in 2008, something which she didn't take kindly to.
She reportedly said of Gaga: "I'm not quite sure who this person is, to be honest. I don't know if it is a man or a woman. I just wasn't sure. I really don't spend any time on the Internet, so I guess I live a little under a rock in that respect."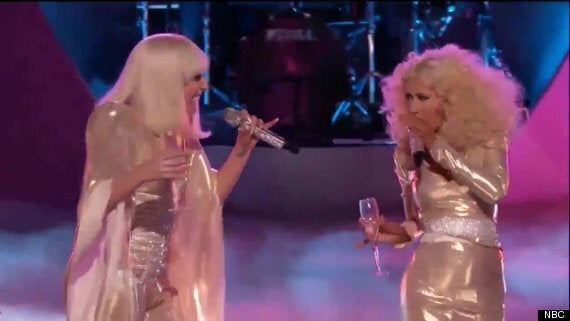 However, after Tuesday's duet, Christina couldn't say enough nice things about her former rival.
She said: "I've been waiting to meet her and she's such an innovative artist and risk taker, and as a fellow female I have so much respect for that.
"And I have to say, she's like the most down to earth. real person that I've ever met in this business," she added.
"And female to female in this industry its really hard to find that kind of a person so I love you, girl and you deserve everything that you've earned."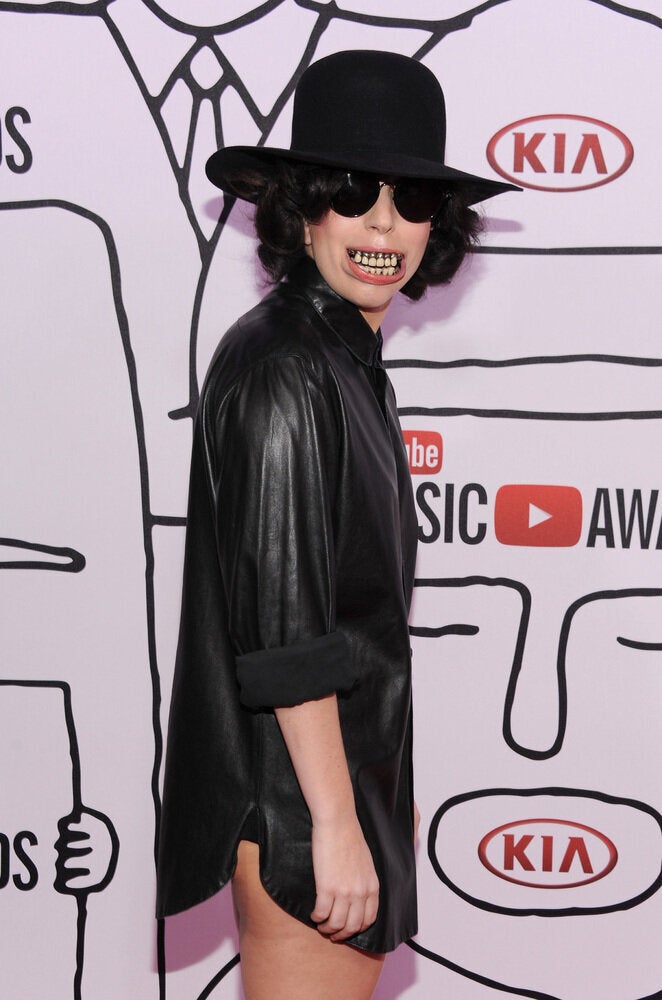 Lady Gaga Outfits