It's International Migrants Day, when the United Nations encourages the world to take a moment to acknowledge the importance and welfare of immigrants.
The Sun chose to mark the occasion in its own way, by drawing a huge red line across Europe and warning David Cameron to "stop the flood" - "OR ELSE!"
It cited a new YouGov poll, which said immigration was the key area where David Cameron needs to win back powers from Brussels before an eventual EU referendum.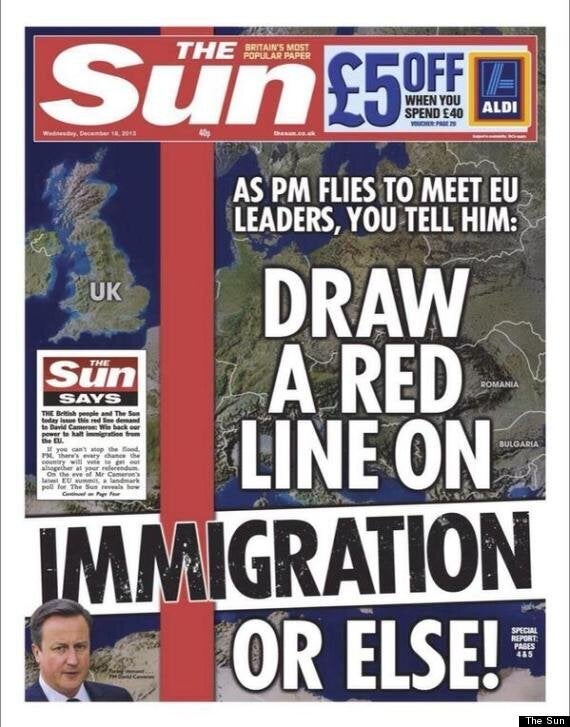 The UK is clearly labelled
Inside the paper, an editorial demanded action and said Britain was being "overwhelmed" by migrants.
It generated quite a reaction on Twitter.
In the YouGov poll, 42% of people said "the ability to limit immigration from other European Union countries" was of the "upmost importance".
The Sun reported this as "slamming the door on EU migrants".
"This is not racism", it said.
"It is a simple question of numbers."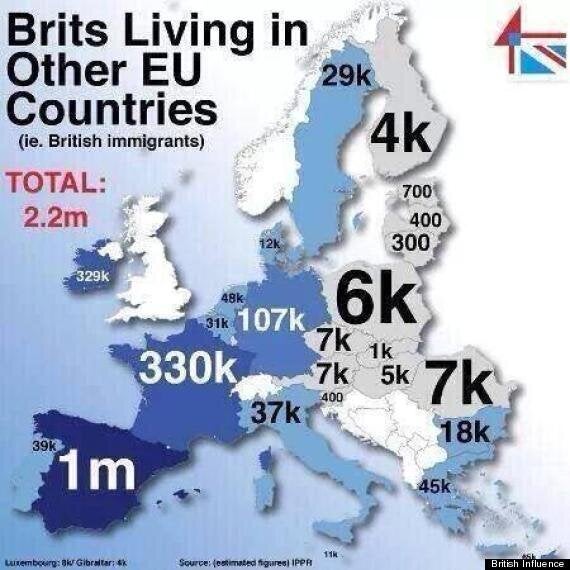 Anthony Wells, of YouGov, said immigration was "the big red line issue" voters want to see from negotiations with Brussels.
This was translated into a literal red line on The Sun's front page:
Some wondered why it felt the need to label the United Kingdom on the map.
This week it was revealed that Met police officers had travelled to Romania to try to persuade people not to move to Britain without a job when visa restrictions are lifted in January.
Related