Two people are in critical condition after a bus crashed into a tree in Kennington, south London, leaving around 30 people injured and two trapped.
The London Ambulance Service said six people were in a serious condition and it had treated around 30 people.
The seriously injured include a 19-year-old girl, police said.
One witness said the bus swerved to avoid an emergency vehicle before hitting the tree.
The number 59 double-decker "swerved to avoid another vehicle and struck a tree" on Kennington Road at around 10.50am, Transport for London's director for buses, Mike Weston, said.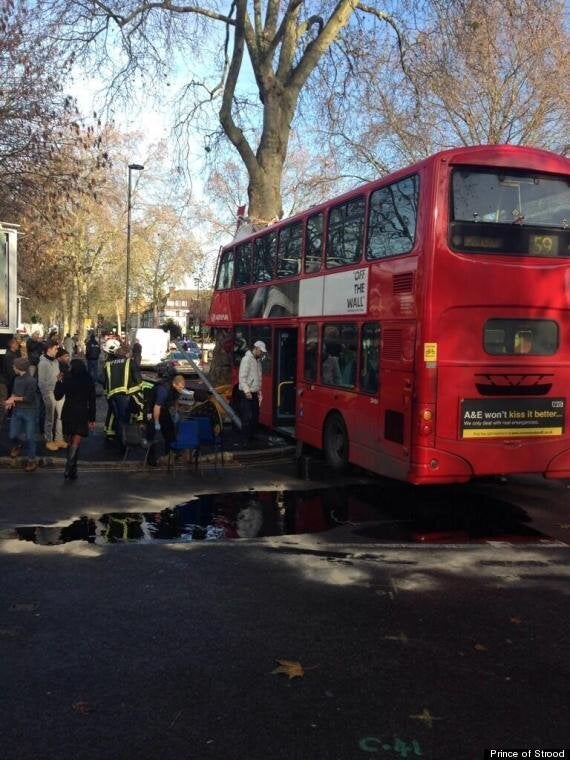 A spokesman for the London Fire Brigade said: "Firefighters are attending a double decker bus that's crashed into a tree on Kennington Road, Kennington.
"Around a dozen people are believed to have been injured and firefighters are working to release two people who are believed to be trapped."
A man with a bloodied head was seen being put on to an ambulance and emergency crews were using a cherry picker to gain access to the back of the bus.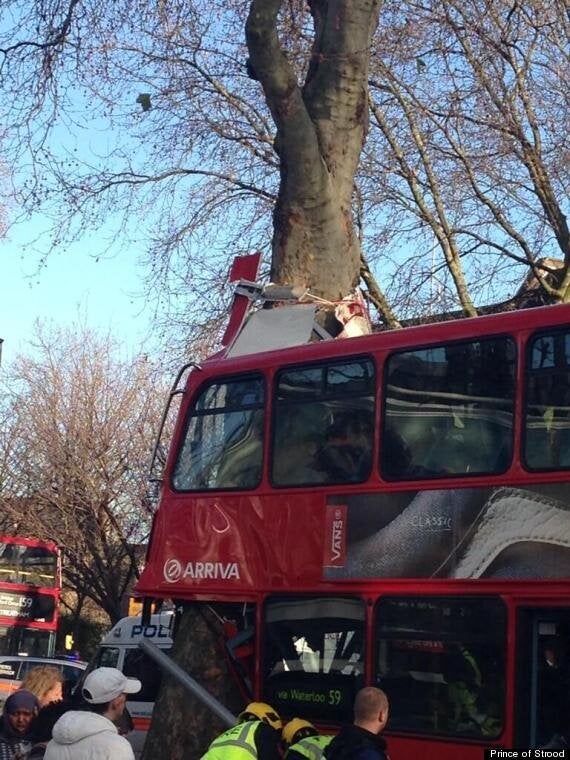 Two people are believed to be trapped inside
The front of the bus, a number 59 heading to King's Cross, was crumpled against a tree near the Ship pub on Kennington Road.
Fire crews used ladders to remove people and seats from the top of the back of the bus. One onlooker said the driver was trapped inside.
Firefighters were called out at 10.52am and four engines were rushed to the scene.
There were no updates on injuries from police and the London Ambulance Service (LAS), who also both attended.
An LAS spokesman said: "We were called at 10.50am to reports of a road traffic accident involving a bus and a tree. We have a number of staff at the scene. A single vehicle responded, an ambulance and a London air ambulance remain at the scene."
The tree was embedded in the front of the bus and emergency crews were using cutting equipment to gain access to one side of the vehicle.
Related