The Take Thats star donned a Father Christmas suit for ITV's 'Text Santa' and posed with presenters Ant & Dec in his very own sleigh.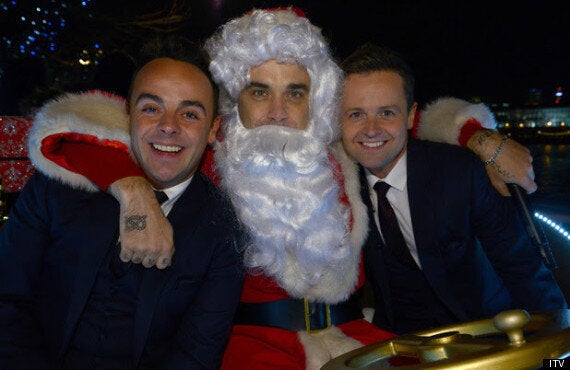 "I'm excited to be taking part and performing on 'Text Santa', supporting such a great bunch of deserving charities," Robbie said.
Adding: "I think I make a great Santa, but I don't know if Ant and Dec would agree with my sleigh driving skills."
The 'Candy' singer will be seen performing on London's Southbank in the third annual Text Santa event on Friday at 8pm.
What do you reckon, would you trust Robbie to deliver your presents?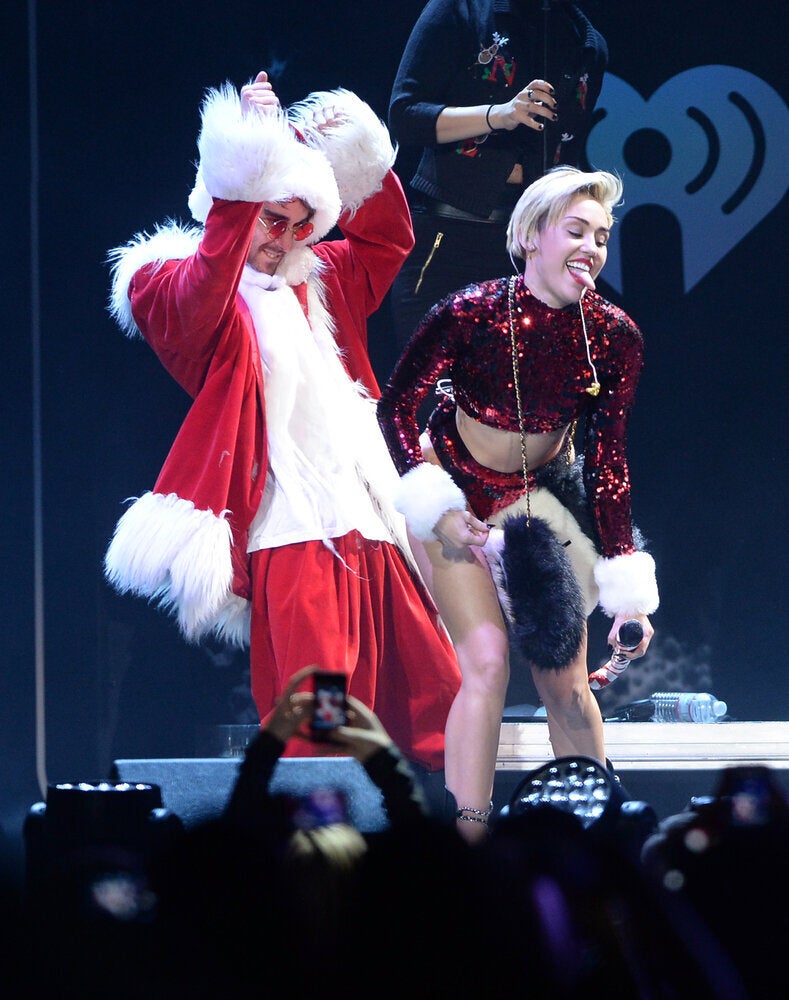 Festive Celebs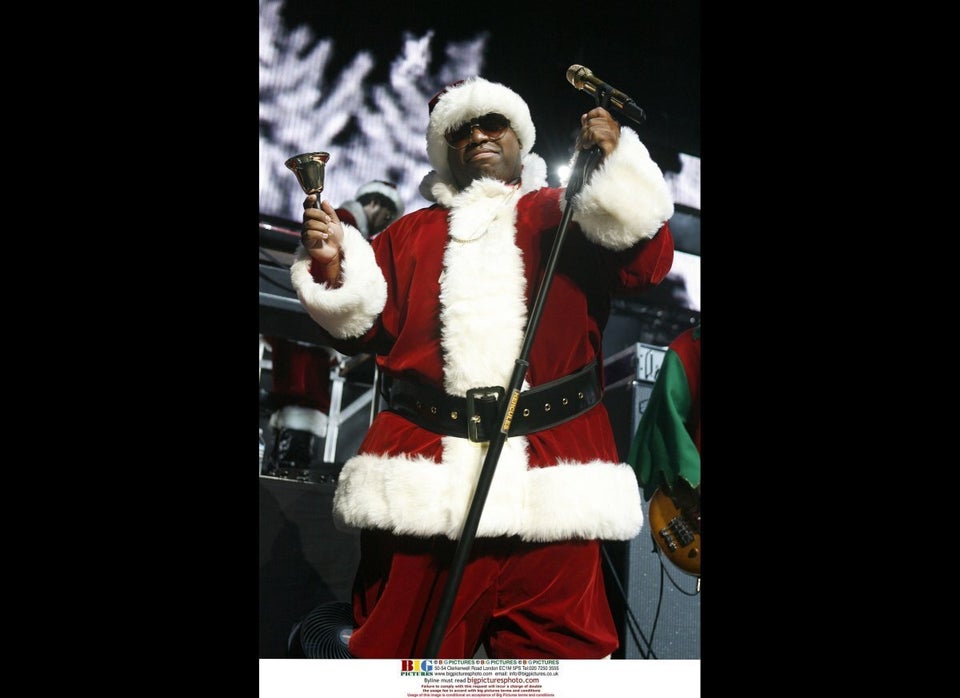 Celebrity Santas