A Ukip supporter was visited by police for putting up a confrontational Christmas sign outside his house.
Hampshire Police received complaints that Timothy Miller's message, telling Santa "all we really need is our country back", was racist.
But he faced no further action after telling officers his message was a political one.
Miller, a Ukip member who runs a taxi firm, told Eastleigh News: "There is nothing about this sign that is racist.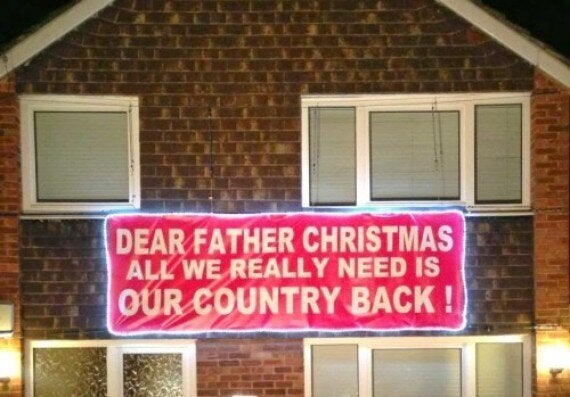 "Everybody calls you a racist for wanting to control immigration".
As well as the police visit, Miller also told Eastleigh News a woman had knocked on his door and called him an "evil, nasty, obnoxious shit".
A Hampshire Police spokesman told HuffPost UK: "We are aware of the sign and that some people complained because they feel it may have racist connotations.
"We have spoken to the property-owner who erected the sign, and he has told us the sign reflects a political view rather than a racial one, and as the wording of the sign is not in itself racist or offensive, no criminal offence has been committed."