The latest leaks by the fugitive Edward Snowden indicate that British and American intelligence agencies targeted charities, including Unicef and Medecins du Monde, for surveillance.
Published in the Guardian, a list of more than 1,000 targets also included European Union commissioner Joaquin Almunia, who looks after anti-monopoly investigations, as well as the Israeli prime minister Ehud Olmert.
The latest revelations have understandably angered the European Commission, which published a sternly-worded statement condemning the surveillance. "This piece of news follows a series of other revelations which, as we clearly stated in the past, if proven true, are unacceptable and deserve our strongest condemnation," a spokesman said.
"This is not the type of behavior that we expect from strategic partners, let alone from our own member states."
An email list purportedly belonging to the Israeli prime minister Ehud Olmert was also in the tranche of documents, some of which date back to 2009, including an email account reportedly used to contact Israeli defence minister, Ehud Barak, and his chief of staff, Yoni Koren
African heads of state, a German government building in Berlin and members of a UN development programme were also on the list.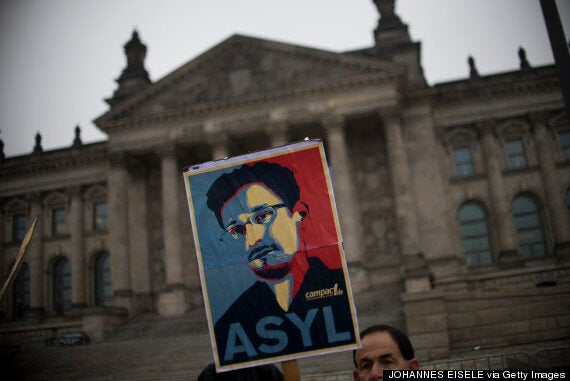 The latest revelations from Edward Snowden are some of the most damaging to date
More from the Press Association:
Leigh Daynes, an executive director of Medecins du Monde in the UK, told the Guardian he was "shocked and surprised by these appalling allegations of secret surveillance on our humanitarian operations". He added: "For more than 30 years we have provided emergency and long-term medical care for vulnerable patients in 70 countries, including in Africa and the Middle East.
"We are an independent health charity delivering impartial care in some of the poorest places, including war zones. Our doctors and medical professionals, many of whom are volunteers, risk their lives daily in some of the world's most dangerous places, like Mali, Somalia and in and around Syria.
"There is absolutely no reason for our operations to be secretly monitored. Like other humanitarian actors, we adhere strictly to the fundamental principles of independence, neutrality and impartiality in our work."
Nick Pickles, director of campaign group Big Brother Watch, said: "Yet again we are faced with widespread surveillance that has nothing to do with national security, begging the question whether GCHQ has become a law unto itself. If European officials are fair game it of course begs the question if British people serving in international organisations have been targeted by GCHQ.
"President Obama recognised how serious these revelations are and commissioned a full and frank review of the NSA's operations. It is time for the British Government to do the same with GCHQ."
Popular in the Community