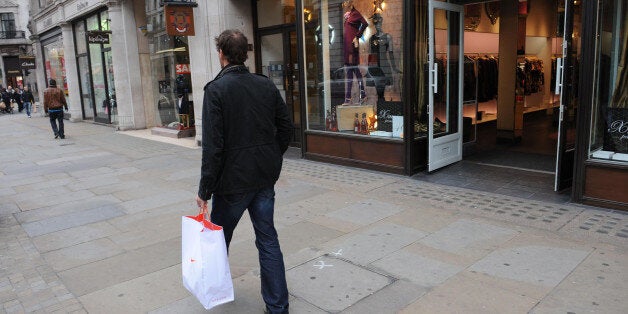 British shoppers seem to have deserted the high street for their last-minute Christmas shopping as new research finds a record-breaking number are set to go online for their Christmas spending splurge.
Christmas shoppers are set to make 117 million visits to retail websites on December 25, and spend 45 million hours shopping online over the period of Christmas Eve to Boxing Day, according to data services company Experian.
Visits to retail websites on Christmas Day itself are forecast to rise by 9%, with a 5% climb on Boxing Day to 118 million and Christmas Eve to see 22% more visits, rising to 105 million. Online retail giant Amazon has predicted it will enjoy record Christmas Day sales this year.
The analysis suggests that December is on course to see more than three billion visits to retail websites, the first time this has happened in a single month.
James Murray, digital insight manager at Experian, said Christmas 2013 online visits had consistently outperformed last year.
"Shopping habits are changing, with Christmas Day becoming a significant shopping day during the period," he said
"As a result, we anticipate a more sustained shopping pattern during this period, moving away from the traditional peaks and troughs usually evident during holiday season."
This comes amid reports that many high streets failed to benefit from an expected last-minute Christmas rush, as shoppers seemed put off by the bad weather.
Retailers are in the midst of a critical few days which for many represent a make-or-break chance to restore their fortunes at the end of a dismal 2013.
Department store John Lewis, which tracks weekly sales, has announced record takings of £164.4 million for the seven-day period ending on Saturday night.
But analysts fear that, across the retail sector, heavy discounting - including a 30% off promotion at embattled Marks & Spencer - will leave many businesses suffering a profits hangover in the new year.