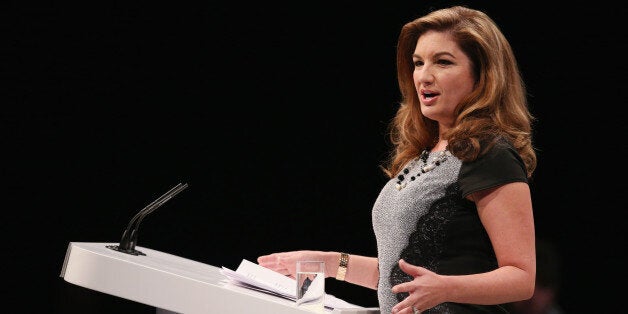 Karren Brady, one of the stars of the BBC's Apprentice and a Conservative Party supporter, has reportedly turned down six opportunities to become a Tory MP.
The businesswoman and vice-chairman of West Ham introduced George Osborne at this year's annual Conservative conference and is the party's small business ambassador.
According to The Daily Telegraph the party has offered her six safe seats from which to launch a political career from - only to be rebuffed.
A source close to Brady told the paper: "Karren found all the approaches very flattering, but she is very busy with West Ham and other work and has no plans for a professional career in politics."
However it has been suggested that Brady may want to avoid standing for parliament in 2015 in order to stand as the Conservative Party's candidate for London mayor in 2016. On Monday morning Ladbrokes installed Brady as 50/1 to be elected mayor after Boris steps down.
Related