The retail giant said that staff with religious requirements were usually assigned "suitable roles", but on this occasion it had not followed its stated policy in the case reported by the Telegraph.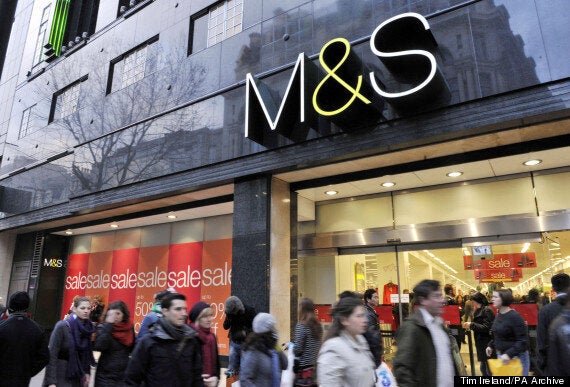 Marks and Spencer have apologised for a Muslim member of staff who refused to serve a customer alcohol
A spokesperson for M&S said: "Where we have an employee whose religious beliefs restrict food or drink they can handle, we work closely with our member of staff to place them in suitable role, such as in our clothing department or bakery in foods.
"As a secular business we have an inclusive policy that welcomes all religious beliefs, whether across our customer or employee base.
"We apologise that this policy was not followed in the case reported."
Over the weekend, the retailer confirmed that Muslim and Jewish staff were not ever required to handle pork. And Christians and Jews would be allowed to take off Sundays and Saturdays respectively.
Asda chief executive Andy Clarke told BBC Breakfast on Monday: "We don't have a policy. If a colleague raises an issue with us, of course we'll deal with them on an individual basis, but we don't have a policy."
Staff at Sainsbury's have been told there are no religious grounds for not handling pork and alcohol products, highlighting a split among major food retailers.
Earlier this year two Muslims brought a legal case against Tesco after a prayer room at the branch at which they worked was locked.
The supermarket was found guilty of indirect discrimination and both men were awarded cash for "injury to their feelings", reports the Daily Mail.