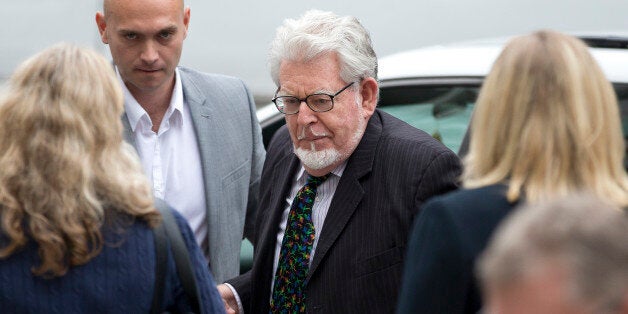 Entertainer Rolf Harris will be prosecuted over three further allegations of indecent assault, the Crown Prosecution Service said today.
A CPS spokesman said: "The three counts will be prosecuted in addition to the 13 alleged sexual offences with which Mr Harris was charged on 29 August 2013.
"The alleged offences relate to one existing complainant and two new complainants."
Some of the new allegations date back 45 years, with one relating to a girl of seven or eight in 1968 or 1969.
A second relates to a girl of 14 in 1975, while the third is an allegation of indecent assault on a 19-year-old girl in 1984, who is the same complainant as six of the previously existing counts.
The allegations were included among those sent to the CPS by the Metropolitan Police in August, and have now been formally added to the indictment as further counts following an ongoing review of cases.
Evidence relating to these further counts has already been served to the court and the defence, the CPS said.
Harris will next appear at Southwark Crown Court for a plea hearing on January 14, with a trial set to start on April 30.
He now stands charged with 12 counts of indecent assault against four girls, between 1968 and 1986, and four counts of making indecent images of a child between March and July 2012.
The 83-year-old Australian artist, musician and television presenter was arrested by officers working on Operation Yewtree, the national investigation launched after abuse claims were made against Jimmy Savile, but the allegations against him have no connection to Savile.
He is currently on bail on the conditions that he does not contact prosecution witnesses, lives at his home address in Bray and does not spend time with anyone under 18 without being accompanied by someone over 21.